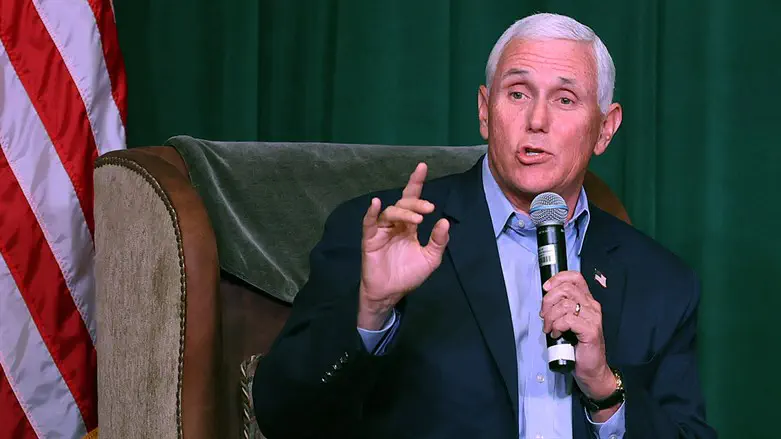 Mike Pence
TNS/ABACA via Reuters Connect
Former US Vice President Mike Pence said on Wednesday that he was willing to fight all the way to the Supreme Court a bid by special counsel Jack Smith to force him to testify about then-President Donald Trump's effort to overturn the results of the 2020 election.
"It's unconstitutional," Pence said during a press availability amid a trip to Iowa, according to Politico. He swiped at what he called the "Biden DOJ subpoena" and said his role as president of the Senate — which he was fulfilling during Capitol riot on Jan. 6, 2021 — makes him immune from the criminal grand jury proceedings Smith is leading.
"We're prepared to take this fight into the court, and if need be take it to the Supreme Court," Pence was quoted as having said.
Pence added he expected Trump would also move to quash the subpoena on the basis that it intrudes on executive privilege by seeking details of conversations between him and Trump.
"My understanding is that President Trump will assert that. That's not my fight," Pence said. "My fight is on the separation of powers."
"My fight against the DOJ subpoena, very simply, is on defending the prerogatives that I had as president of the Senate to preside over the joint session of Congress on January 6th," the former vice president continued.
Pence was subpoenaed last week by Smith, the special counsel who was appointed in November by Attorney General Merrick Garland to lead the Justice Department's Trump probes.
Smith is investigating efforts to overturn the 2020 election that included the Jan. 6, 2021, attack on the US Capitol as Congress met to certify Joe Biden's victory.
The former Vice President had refused to testify before the House of Representatives panel probing the Jan. 6 riots, saying Congress "has no right to my testimony."