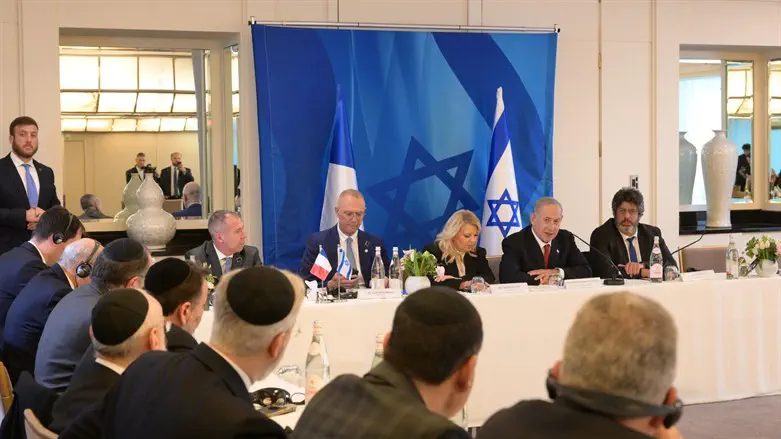 Netanyahu meets with French Jewish community leaders
Avraham Ben-Gershom
Prime Minister Benjamin Netanyahu, today (Friday, 3 February 2023), in Paris, met with French Jewish community leaders. The Prime Minister updated them on his excellent meeting last night with French President Emmanuel Macron and said that it was their best meeting ever. He added that they had discussed Iran, Saudi Arabia and Africa and said that while their positions were not identical, they were getting closer.
Prime Minister Netanyahu noted that earlier today he had met with French businesspeople, who had expressed their confidence in the Israeli economy. He added that Israel was very strong on the global economic map.
The Jewish community leaders thanked Prime Minister Netanyahu for his leadership of Israel.
At the conclusion of the meeting, the Prime Minister told the Jewish community leaders that while every Jewish man and woman in the world was entitled to decide their own future, it needed to be known that if they want to make aliyah to the State of Israel, they would be welcomed with open arms and a red carpet.