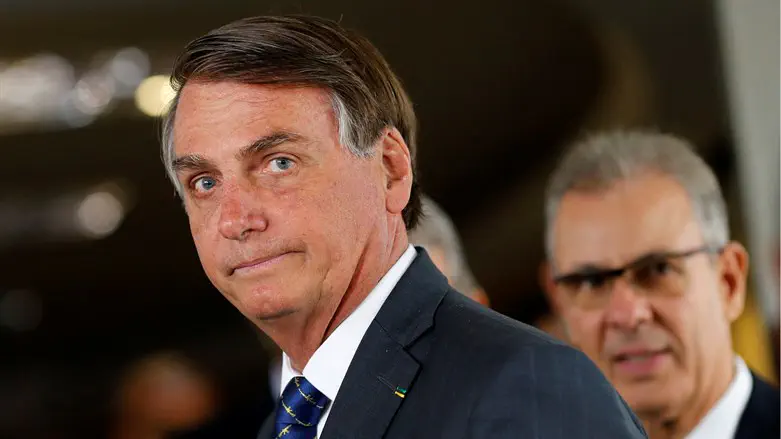 Jair Bolsonaro
Reuters
Former Brazilian President Jair Bolsonaro is seeking a six-month tourist visa to remain in the United States, the law firm representing Bolsonaro confirmed to CNN Brasil on Monday.
According to the report, the request was filed on Friday, January 27. The news comes amid reports that Bolsonaro arrived in the US on an A-1 visa, which is granted to heads of state and only valid while they are in that position.
The US State Department has refused to confirm Bolsonaro's visa status due to confidentiality, according to CNN.
Bolsonaro has been in Florida since December 30, leaving Brazil days before the January 1 inauguration of his successor, current President Luiz Inacio Lula da Silva.
The former Brazilian President is under investigation for alleged involvement in the January 8 attacks in Brasilia, in which his supporters stormed Brazil's democratic institutions in the capital.
Bolsonaro condemned the "pillaging and invasions of public buildings", but also rejected what he called da Silva's "baseless" accusations that he incited the invasion of the seat of power in Brasilia.
Supporters of Bolsonaro have claimed the election was stolen. Hardcore supporters have even openly called for a military coup in order to put him back in charge, with some seeking to sow chaos through vandalism and violent attacks in hopes of triggering a military response.
Bolsonaro challenged the election in November, arguing votes from some machines should be "invalidated". However, the head of Brazil's electoral court rejected the complaint.