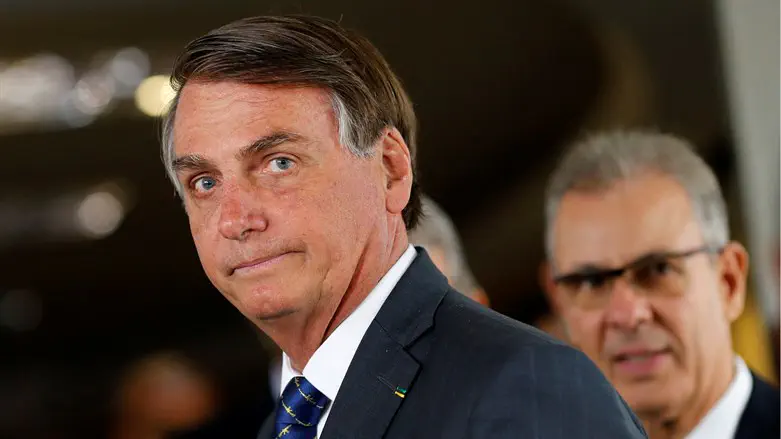 Jair Bolsonaro
Reuters
Brazilian President Jair Bolsonaro on Tuesday challenged the election he lost last month to his rival Luiz Inacio Lula da Silva, arguing votes from some machines should be "invalidated", Reuters reported.
Bolsonaro's claim seems unlikely to get far, as Lula's victory has been ratified by the Superior Electoral Court (TSE) and acknowledged by Brazil's leading politicians and international allies.
Alexandre de Moraes, the Supreme Court justice who currently leads the TSE, said in a ruling seen by Reuters that Bolsonaro's right-wing electoral coalition, which filed the complaint, must present its full audit for both rounds of last month's vote within 24 hours, or he would reject it.
Bolsonaro's coalition argues that its audit of the October 30 second-round runoff between Bolsonaro and Lula had found "signs of irreparable ... malfunction" in some electronic voting machines.
"There were signs of serious failures that generate uncertainties and make it impossible to validate the results generated" in older models of the voting machines, Bolsonaro allies said in their complaint, according to Reuters. As a result, they urged that the votes from those models should be "invalidated."
Bolsonaro has still not conceded defeat in the election, although he authorized his government to begin preparing for a presidential transition.
Bolsonaro, who has been dubbed the "Trump of Brazil", is a close friend of Israel but came under fire during his term in office for his incendiary speech, his testing of democratic institutions, his handling of the COVID-19 pandemic and the worst deforestation in the Amazon rainforest in 15 years.
He also had a fractious relationship with the media, frequently singling out specific newspapers and journalists for his ire.
The Brazilian Press Association announced in 2020 it would file a lawsuit in Brazil's Supreme Court against Bolsonaro over possibly exposing members of the media to COVID-19.
The association, known as ABI, alleged Bolsonaro did not respect the health safety distance from reporters and took off his mask at a televised press conference in which he announced that he had tested positive for COVID-19.
Bolsonaro announced after his election that he intended to uphold his campaign promise and move the Brazilian embassy to Jerusalem.
Ultimately, Brazil announced it would open a trade office with diplomatic status in Jerusalem.