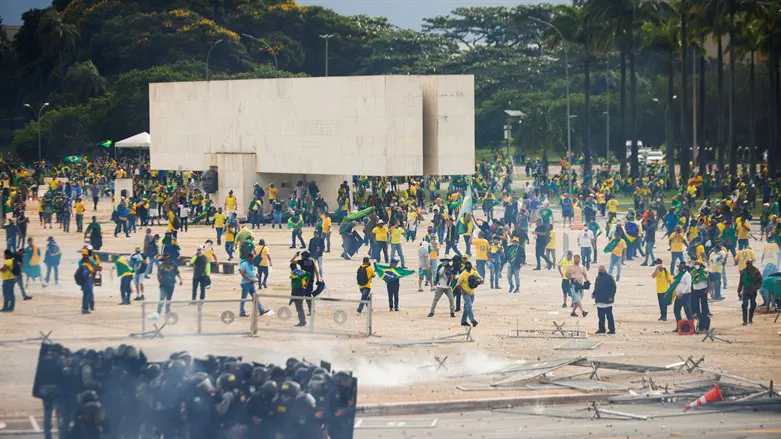 Rioters outside the Brazilian congress building
REUTERS/Adriano Machado
Supporters of Brazil's former President Jair Bolsonaro on Sunday stormed the Supreme Court, the Congress building, and surrounded the presidential palace in Brasilia, according to local media outlets.
Hundreds of people invaded the building, calling for military intervention to overthrow President Luiz Inacio Lula da Silva, who was inaugurated last week.
Supporters of the former president refuse to accept that their candidate lost his bid for reelection, claiming the election was stolen. Hardcore supporters have even openly called for a military coup in order to put him back in charge, with some seeking to sow chaos through vandalism and violent attacks in hopes of triggering a military response.
In one video posted to social media, rioters can be seen smashing windows reportedly belonging to the official offices of the president. One of the protesters in the video can even be seen wearing a shirt sporting an Israeli flag, the former president being a vocal supporter of the Jewish state.