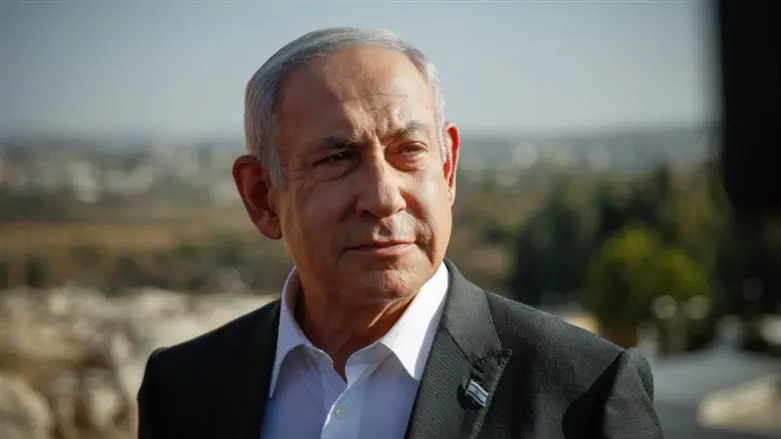 Benjamin Netanyahu
Shir Torem/Flash90
Israeli Prime Minister Benjamin Netanyahu spoke to CNN about internal politics within his coalition.
CNN's Kaitlan Collins noted to Netanyahu that Finance Minister Bezalel Smotrich (Religious Zionism) recently said that, "The Palestinians don't even exist as a people."
"I think people have a hard time believing that you could have something where you're giving a significant exchange to the Palestinians, and you've also got this coalition on board, even you say that you make the decisions here."
Netanyahu explained, "I just had a security cabinet meeting a few weeks ago. And I said our policy is to prevent the collapse of the Palestinian Authority. That's the governing body of the Palestinians in Judea and Samaria, the West Bank. And we had a vote. Ten people. Ten members of the security cabinet. Eight voted with me. One voted against me, and one abstained. It passed. And that's my point. When you actually make the decisions, you know, it's the mainstream decisions that ultimately win out."
"If we are successful in in tackling the - you know, the four, five, main components of this agreement - and I believe we can be - I think you are going to get a grounds for support in Israel, on the right, on the left, and from the international community."
Collins then queried, "Would you be willing to blow up your coalition, essentially, to get this deal with Saudi done?"
Netanyahu stressed that he does not believe such a step would be necessary.
"It's whether I go along with it - that's the ultimate test," he said. "The ultimate test is whether I and my Likud partners believe that this is something that serves the interests of Israel."