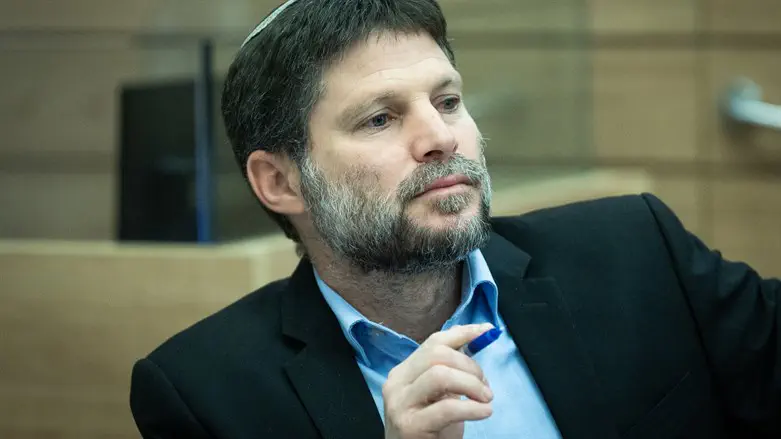 Bezalel Smotrich
Yonatan Sindel/Flash 90
Finance Minister and Minister in the Defense Ministry Bezalel Smotrich made clear to the heads of local authorities in Judea and Samaria that they should ensure that no new outposts are established in the near future, and that they should act in coordination with Prime Minister Benjamin Netanyahu, Haaretz reported on Monday.
According to the report, Smotrich made the remarks at a meeting with the heads of the local councils in Judea and Samaria last Thursday, during which he presented to those present his plans for the "Settlement Administration", the body that is supposed to be established and which will be headed by him in the Ministry of Defense and will promote the communities in Judea and Samaria.
Smotrich said during the meeting that the administration will have departments that will deal with regulating outposts, regulating land, disbanding the Civil Administration in such a way that it transfers its powers to the various government ministries, as well as a legal department.
At the same time, two sources who were at the meeting said that Smotrich made it clear that outposts should not be established in the near future.