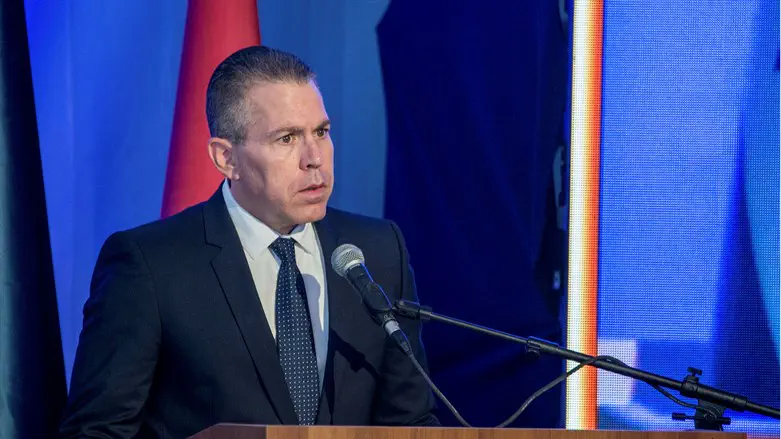 Gilad Erdan
Kobi Richter/TPS
Israeli Ambassador to the United Nations (UN) Gilad Erdan on Tuesday night sent an urgent letter of complaint to the UN Security Council and the UN Secretary General, demanding that the international community immediately condemn the sending of UAVs from Lebanon to the Karish gas rig.
Erdan also noted that sending the aircraft is a gross violation of the Security Council's decision.
"These UAVs were sent by the terror organization in a clear attempt to threaten Israel," Erdan warned. "This is another attempt to harm Israeli civilian infrastructure. This is a provocation that may lead to an escalation in the region, and the international community must harshly condemn it."
"Israel does not want an escalation," he added. "But we will not accept any harm to our sovereignty, and we will take the necessary steps to protect Israeli civilians and the country's infrastructure."
Two weeks ago, IDF detection systems revealed a UAV moving from Lebanon towards Israel's economic waters. IDF forces downed the craft from a distance, and there was no harm or threat to the maritime border. According to the IDF, the UAV belonged to the Hezbollah terror group and was downed in Lebanon's waters.
Last week, thee UAVs belonging to Hezbollah were downed as they neared Israel's Karish gas rig.