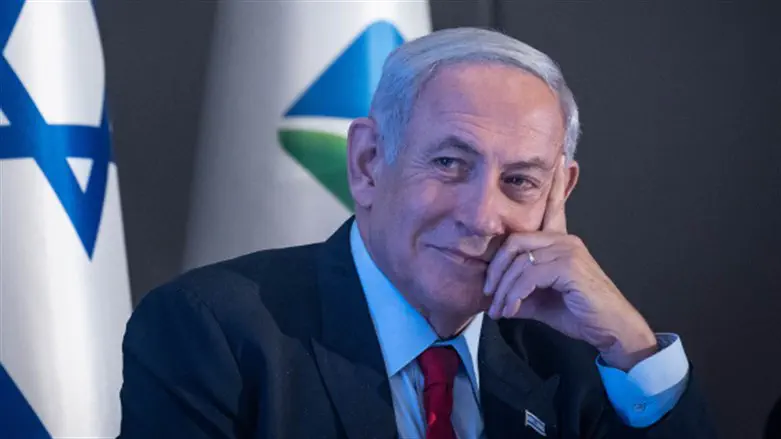 Benjamin Netanyahu
Chaim Goldberg/Flash90
Prime Minister Netanyahu commented on his relationship with former US President Donald Trump to CNN journalist Kaitlan Collins.
The questions came against he backdrop of a recent comment by Trump published by Axios journalist Barak Ravid about Netanyahu's message of congratulations to President Joe Biden while Trump was still disputing the results of the US elections.
"I haven't spoken to him since," Trump said of the former Israeli prime minister. "F**k him."
"I got a note from him a few months ago, when I won the elections," Netanyahu said, adding that it said, "Congratulations."
"I appreciate what President Trump did," Netanyahu said, speaking of their current relationship. "He moved the embassy to Jerusalem, he recognized Jerusalem as Israel's capital, he recognized our sovereignty over the Golan Heights, he went out of what I thought was a disastrous Iran agreement."
"I've been long enough in the political life to put aside periodic ebb and flow of emotions and to look at the substantive positions of what leaders and allies have done. I respect what was done and I appreciate it... I don't particularly care about it," he said, referring to Trump's disparaging remark.