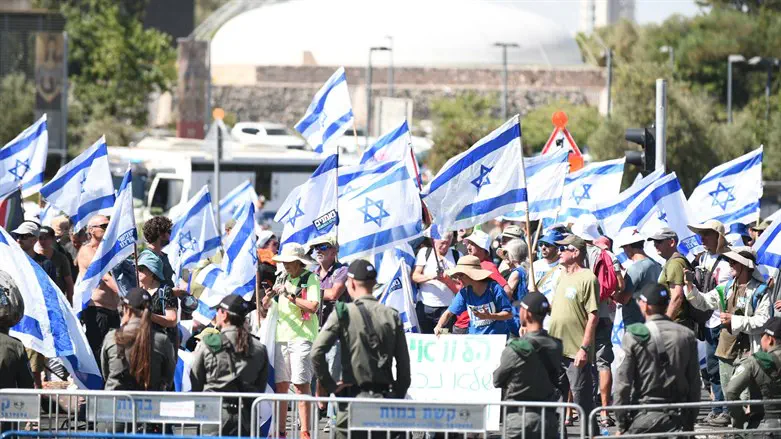 Protest near the Knesset (illustrative)
Yoav Dudkevitz / TPS
A new poll conducted by Lazar Research Laboratories for the Maariv newspaper showed that most of the Israeli public opposes the actions taken to protest Israeli Prime Minister Benjamin Netanyahu during his visit to the US.
According to the poll, 53% of respondents expressed opposition to the protests in the US, while 36% supported them and 11% said that they do not know if they support or oppose the activities.
Analysis of the results shows that 72% of opposition voters support carrying out anti-Netanyahu protest activities during the Prime Minister's visit to the US, versus just 7% of the coalition voters.
On the other hand, nearly one-fifth - 19% - of opposition voters said they oppose the anti-Netanyahu protests during his US visit, together with 85% of coalition voters.
Another 9% of opposition voters and 8% of coalition voters said that they "do not know" whether they support or oppose the US demonstrations.