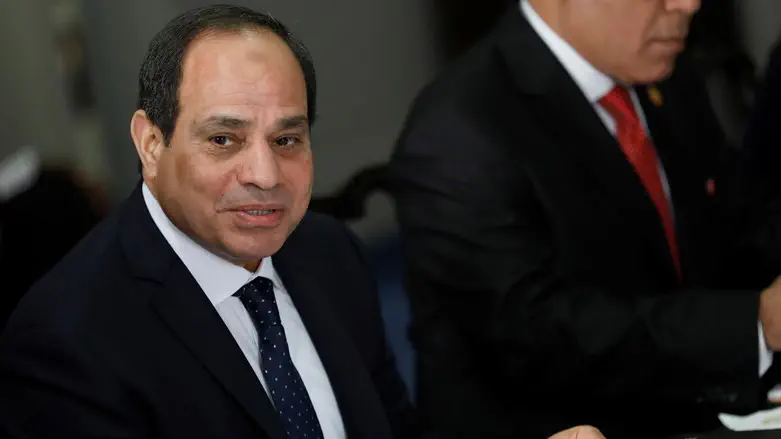 Egyptian President Abdel Fattah Al-Sisi
Reuters
The United States plans to withhold $85 million in military aid to Egypt because of Cairo's failure to meet US conditions on freeing political prisoners and other issues, according to a congressional notification obtained by Reuters and a US senator.
Senator Chris Murphy, a Democrat, urged the Biden administration to withhold $235 million more, and two other sources familiar with the matter said a decision on those funds was expected soon, according to Wednesday's report.
"We are consulting with Congress as we finalize our actions," said a State Department spokesperson when asked about Murphy's comments on the Senate floor.
Of the $85 million that is being withheld, $55 million will be redirected to Taiwan, and the remaining $30 million to Lebanon, a State Department letter to congressional committees laying out the foreign military financing showed.
The US in recent years has withheld assistance to Egypt over human rights issues. The US has provided Egypt $1.3 billion in military aid annually, of which $300 million is attached to certain conditions.
In 2022, the Biden administration cancelled $130 million in military aid to Egypt, saying it had not met the conditions to receive the financing. Later that year, officials said that the Biden administration would withhold $130 million in assistance to Egypt over its failure to meet certain human rights requirements.
US-Egypt ties were strained under the Obama administration, which suspended American military aid to Egypt following the 2013 ouster of former Islamist President Mohammed Morsi, before releasing it two years later.
Following the election of Donald Trump, however, ties improved. Egyptian President Abdel Fattah Al-Sisi praised Trump after his election and said he expected greater engagement in the Middle East from his administration.
In 2021, the Biden administration called Egypt a "constructive" defense partner despite concerns on human rights.
Rights groups have long accused Egypt of widespread human rights abuses under Sisi's government, including torture and enforced disappearances.
Egyptian authorities have taken some steps since late 2021 that they say aim to address rights, including launching a human rights strategy and ending a state of emergency, but critics have dismissed the measures as largely cosmetic, noted Reuters.