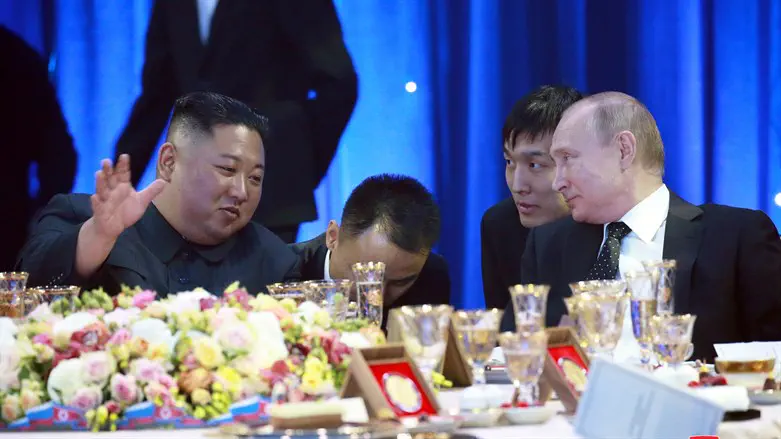 Kim Jong Un and Vladimir Putin
KCNA via REUTERS
Much has been said about the self-worship of North Korean dictator Kim Jong Un, but his trip to Russia is making headlines for the unique train he uses because of his fear of flying.
One of Kim's rare flights was before his meeting with then-US President Donald Trump, but he generally chooses to use the very heavy train that was built for him and is much more armored than a plane.
Konstantin Polikovsky, a Russian diplomat, previously told of a visit on the train of the North Korean dictator and said that the menu on the train was varied and there were dishes from Russian, Chinese, Korean, French, and Japanese cuisine on the car.
Due to Kim's fear of assassination, the train cars are very heavy and it cannot travel at a speed exceeding 55 km/h. According to various reports, no less than six layers of bulletproof sheets were mounted on the train.
In addition, the train's security envelope also requires a lot of personnel. The South Korean news site Chosun Ilbo reported that about a hundred bodyguards have to clear the railroad tracks and the surrounding area before a security train passes by that scans for the last time and only then does the dictator's train arrive.
Previous leaders in the Kim dynasty also chose to travel by train, and Kim Jong Il who led the country in the past swore to his bodyguard that he would never fly by plane for fear of being shot down.