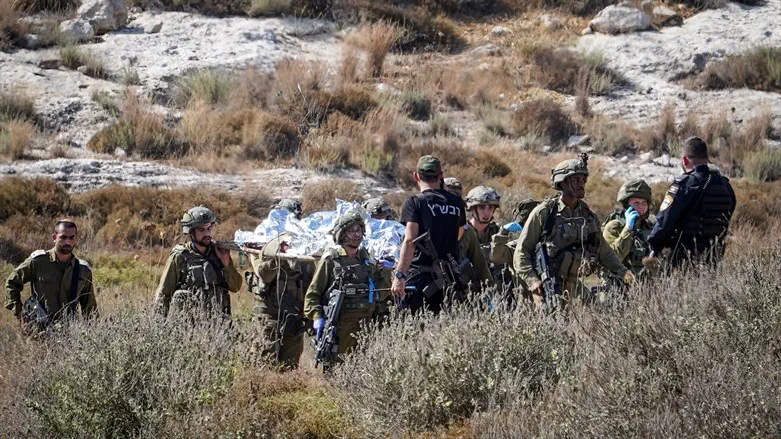 Scene of the attack near Kedumim
Hillel Maeir/Flash90
Shortly after the deadly shooting attack near the town of Kedumim in which IDF soldier Staff Sergeant Shilo Yosef Amir was killed, the mother of the terrorist Ahmad Yassin Halal I'tan said she pushed him to carry out the attack.
She told the Arab press outside her home in the town of Qibya in the Binyamin region that she told her son to avenge the IDF operation in Jenin. "I told him, son, go avenge Jenin, but he told me, 'Jenin is far from here.' I told him, no, we are all one country; we are all Palestinians, we all love each other."
Later, she said that she told this to an Israeli security official, who seemingly raided her home following the attack: "The officer wanted to arrest me. I told him, 'I gave my son to Jenin.' He looked like I made him angry. He wanted to arrest me. He told me, 'You didn't lose your son.' I told him: 'No, I didn't lose a thing, I have three other children, and they will all have children named Ahmad Yassin after him."