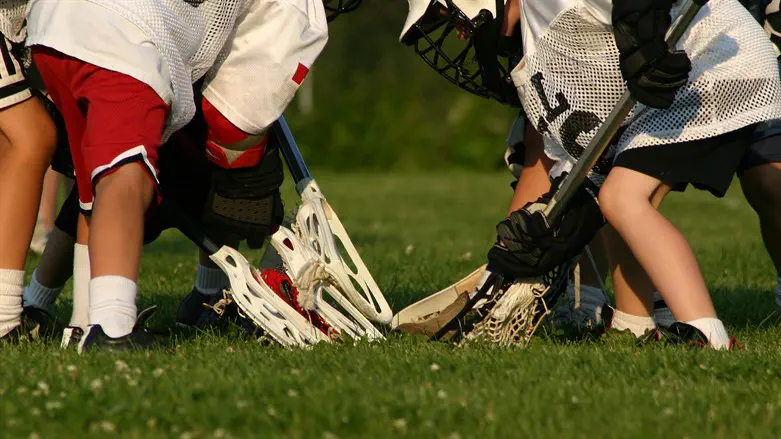 Lacrosse players
iStock
Following an antisemitic incident involving a local Catholic high school, institutions from the Cleveland Jewish community will be providing antisemitism programming to the school.
The allegation involved a lacrosse player from Elyria Catholic High Schoo who was accused of making an antisemitic remark toward a player on the Orange High School lacrosse team in early May, 19News reported.
The Catholic Diocese of Cleveland said in a statement that it would take disciplinary measures after examining the facts of the incident. Elyria Catholic High School also said in a statement that it condemned antisemitism.
The Orange City School District confirmed to WKYC that it was contacted about an incident in which members of its boys lacrosse team were targeted with antisemitic slurs by a player from Elyria Catholic School.
"Although there is conflicting testimony, the school believes it is reasonable to conclude that an inappropriate comment was made," said a May 10 statement from the Catholic Diocese of Cleveland. "Consistent with this conclusion and school policy, Elyria Catholic will take appropriate disciplinary and restorative action."
While the disciplinary measures have not been made public, the school announced it is partnering with the American Jewish Committee, Maltz Museum, Anti-Defamation League and the Jewish Federation of Cleveland's community relations committee on antisemitic educational program, the Cleveland Jewish News reported.
"Elyria Catholic High School and the Catholic Diocese of Cleveland are committed to forming students according to the foundational principle that all people are created in the image and likeness of G-d and, as a result, deserve to be treated with respect and kindness," the statement read. "Additionally, Elyria Catholic will be using this occasion as an opportunity to further its efforts to instill in its students G-d's love for all people by partnering with the American Jewish Committee and the Maltz Museum to provide programming for students that will help to build bridges among people of all faiths and cultures."