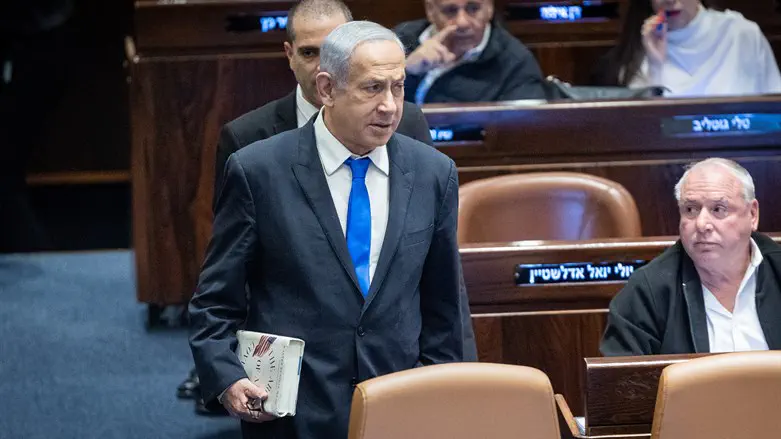 Prime Minister Benjamin Netanyahu
Yonatan Sindel/Flash90
Three months have passed since the current government was established, and Prime Minister Benjamin Netanyahu has yet to receive an invitation to the White House to meet with U.S. President Joe Biden.
On Tuesday, after receiving the requests of several government ministers to travel to the United States, Netanyahu allegedly issued a response clarifying that they were not to make the trip until he himself has received an official invitation.
According to a report on Channel 12 News, those government members who have already flown out have also been told not to meet with members of the Biden administration, and Finance Minister Bezalel Smotrich was among those receiving similar instructions and would in any case not have met with administration officials even if they had not rebuffed him.
The only minister who is being permitted to fly out on an official trip to Washington and meet with American officials is Ron Dermer, who serves as a quasi-emissary of the premier.
According to one report, feelers were put out in recent weeks regarding a potential visit by Netanyahu to the United Arab Emirates on a specific date, but the meeting has yet to be finalized due to the fact that senior Emirati officials prefer to wait until after the Muslim holy month of Ramadan to meet with the Israeli Prime Minister, lest the timing of their meeting cause embarrassment.
Responding to the reports, opposition leader MK Yair Lapid said, "Netanyahu has ordered his ministers not to meet the Americans until the U.S. President invites him to the White House. After the shocking humiliation of Smotrich's visit, that's not such a bad idea."