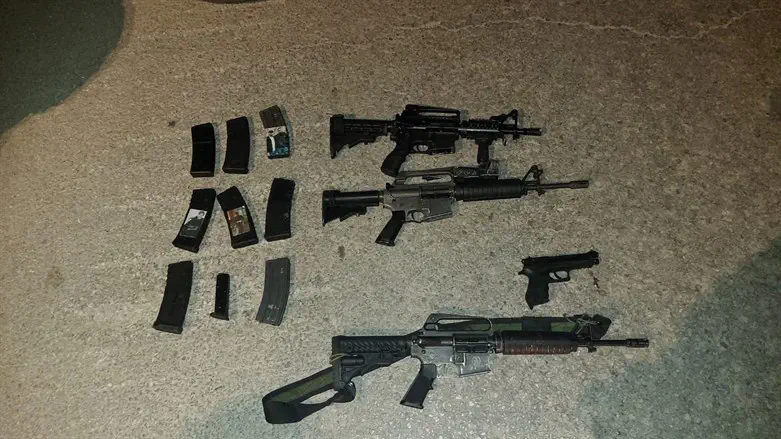 Weapons confiscated by IDF soldiers
IDF Spokesperson's Unit
Palestinian Arab terrorist organizations, including Hamas and Islamic Jihad, on Sunday published statements mourning the deaths of three terrorists who were eliminated by the IDF during an attempted shooting attack.
A number of armed terrorists opened fire toward IDF soldiers at a military post adjacent to the Jit Junction in Samaria overnight Saturday.
IDF soldiers who conducted routine activity in the area responded with live fire toward the armed gunmen.
Three terrorists were neutralized during the exchange of fire and an additional armed gunman surrendered himself to the forces and was apprehended.
The Tulkarem Battalion of the Al-Aqsa Martyrs Battalions, the military arm of the Fatah movement, mourned the "martyrs of pride and honor" and stated that they are on their way to heaven and "we continue on the path of the resistance".
The statement also said that "the actions of the revolution continue and no one will stop us, because blood will be answered with blood, o children of Zion (a reference to the Jews -ed.)."