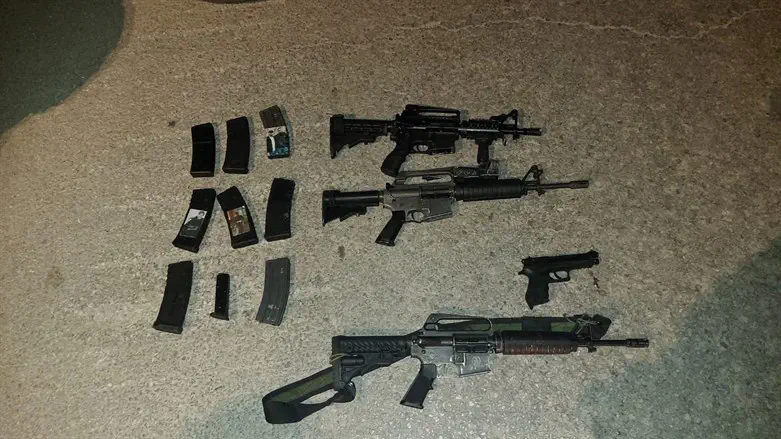 The weapons that were confiscated
IDF Spokesperson's Unit
A number of armed terrorists opened fire toward IDF soldiers at a military post adjacent to the Jit Junction in Samaria overnight Saturday.
IDF soldiers who conducted routine activity in the area responded with live fire toward the armed gunmen.
Three terrorists were neutralized during the exchange of fire and an additional armed gunman surrendered himself to the forces and was apprehended.
The soldiers confiscated three M-16 rifles, a handgun and magazines used by the assailants.
The suspect was transferred to security forces for further questioning. No IDF injuries were reported.