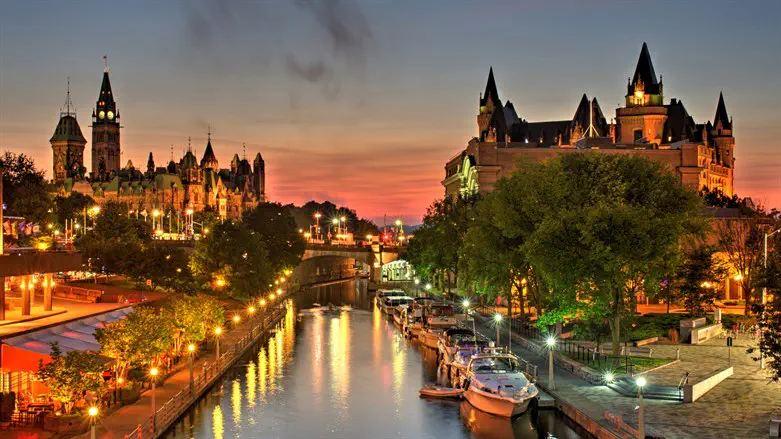 Ottawa
iStock
Canadian Jewish advocacy organization the Abraham Global Peace Initiative (AGPI) slammed the Canadian government this week for "complicity in aiding and abetting Palestinian terrorism."
In a front-page article in the National Post, AGPI exposed Canada's role in funding the PA.
"This follows the murder of seven Israelis in Jerusalem exactly one week ago. Among them was a 14-year-old boy and a newly-married couple, one of whom was murdered while attempting to resuscitate her spouse," AGPI noted in a release.
The NGO denounced the Canadian government for giving the PA $48 million USD in 2021 and on average around $23 million, which they highlighted was "all funneled" through the United Nations Relief Works Agency (UNRWA).
AGPI also criticized the Biden administration for rewarding PA terrorism with renewed funding.
"Worse, this week, US Secretary of State Antony Blinken rewarded last week's terrorist attack by announcing an additional $50 million – on top of the $890 million already given to the Palestinians in the last two years," AGPI said.
Calling every dollar allocated to the Palestinian Authority by Western nations "blood money," AGPI said: "It has been well documented that the Palestinian Authority rewards terrorists by giving monthly allowances to their families, should they die while carrying out an operation against the Israelis, or find themselves in prison if they survive. It sounds completely insane, but the Palestinian Authority has actually institutionalized what is now called 'pay for slay.' In other words, you get paid to murder Israelis – especially Jews."
Questioning the source of the PA's funding for its "pay for slay" programs, AGPI also highlighted the fact that it would not be possible without Western aid money. "With a per capita GDP of roughly US$3,500 and an average unemployment rate of 25 per cent, the PA simply could not afford to pay for the salaries of terrorists without international assistance."
"It is time for the West to demand the Palestinian Authority stop its incitement of terrorism and disarm Hamas in return for the free money it is receiving from the international community," AGPI said.