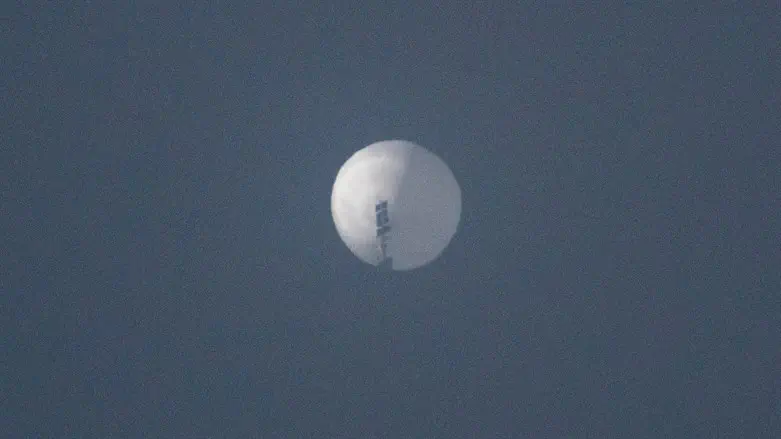 The suspected Chinese balloon seen over Billings, Montana
Chase Doak/via REUTERS
China on Saturday night said it is "strongly discontented" with the US downing of its surveillance balloon, adding it reserves the right for any necessary reaction to the incident, Bloomberg reports.
The use of force against the balloon, which China said is for civilian use and entered the US accidentally, was an "obvious overreaction" and violated international standard practices, China's Ministry of Foreign Affairs said in a statement quoted by Bloomberg.
China had asked the US to handle the matter in a calm, professional and reserved manner, the ministry said, adding that the US Department of Defense had stated the balloon won't pose a threat to personnel on the ground.
Chinese State Councilor Wang Yi had sought calm and timely communication between the two countries to avoid misunderstandings in a call with US Secretary of State Antony Blinken on Friday, it said.
Live TV news captured the moment the balloon was downed on Saturday. In the live footage, a small explosion can be seen, after which the balloon slowly falls toward the water.
The decision to down the balloon came a day after the Pentagon ruled out doing so, saying that "any potential debris field would be significant" and could cause "civilian injuries or deaths or significant property damage".
Blinken on Friday postponed his visit to China in the wake of the discovery of the surveillance balloon.
Speaking to reporters after the postponement, Blinken said China's action was "a clear violation of US sovereignty and international law...an irresponsible act."