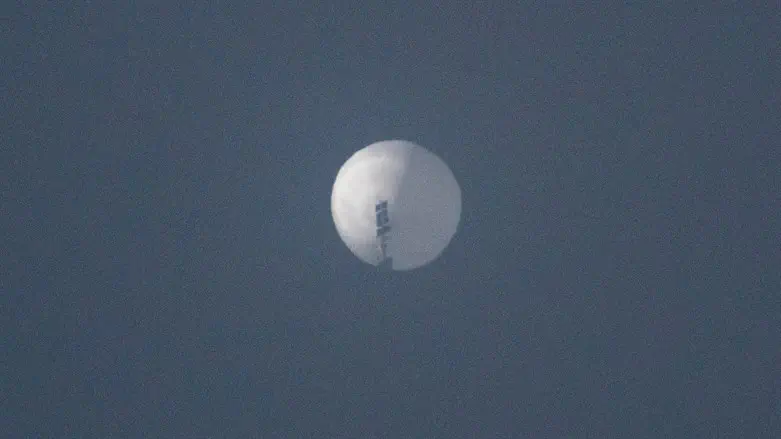 The suspected Chinese balloon seen over Billings, Montana
Chase Doak/via REUTERS
The United States downed a suspected Chinese spy balloon off the coast of the Carolinas on Saturday after it crossed sensitive military sites across North America.
Live TV news captured the moment the balloon was downed. In the live footage, a small explosion can be seen, after which the balloon slowly falls toward the water.
When asked about the balloon earlier on Saturday, President Joe Biden reporters: "we're going to take care of it." The Federal Aviation Administration and Coast Guard worked to clear the airspace and water below the balloon as it reached the ocean.
According to AP, officials were aiming to time the operation to recover as much of the debris as possible before it sinks into the ocean.
The balloon was spotted Saturday morning over the Carolinas as it approached the coast. In preparation for the operation, the FAA temporarily closed the airspace over the Carolina coastline, including the airports in Charleston and Myrtle Beach, South Carolina, and Wilmington, North Carolina. The FAA rerouted air traffic from the area and warned of delays due to the flight restrictions.
The high-altitude balloon was first spotted over Billings, Montana, on Wednesday. It flew over the Aleutian Islands, through Canada, and into Montana. On Thursday, US officials confirmed the military has been monitoring the balloon, and military and defense leaders have discussed shooting it out of the sky.
The Chinese government acknowledged the craft "is from China."
"It is a civilian airship used for research, mainly meteorological, purposes," the Chinese Foreign Ministry said in a statement on its website quoted by NBC News.