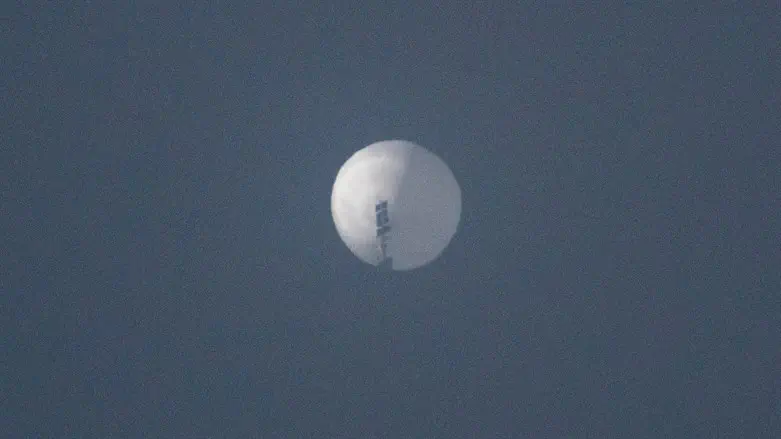 The suspected Chinese balloon seen over Billings, Montana
Chase Doak/via REUTERS
A top Chinese diplomat mocked the response from US President Joe Biden and the United States to the Chinese spy balloon that was shot down over the Atlantic Ocean earlier this month, saying on Saturday that it was "hysterical", according to The Hill.
Wang Yi, the director of the Office of the Central Foreign Affairs Committee, made the comments at the annual Munich Security Conference.
Wang claimed that the balloon was an unmanned civilian airship that had limited self-steering capability that veered off course because of wind.
He said China asked the US to handle the balloon "calmly and professionally," but the US "disregards these facts."
The Biden administration has rejected Chinese assertions that the balloon was intended to conduct meteorological research, instead concluding that the balloon was designed for surveillance.
"This is, I would say, absurd and hysterical," Wang said, claiming that the US abused its use of force and violated international customary practice.
Wang argued that many balloons fly throughout the world, asking the US officials, "Do you want to down every one of them?"
Shooting down the balloon shows US weakness instead of strength, he claimed, adding that the US should be more sincere in its approach to China and reverse the negative effect that the incident has had on the relationship between the two countries.
China criticized the US for downing its surveillance balloon, saying it reserves the right for any necessary reaction to the incident.
The use of force against the balloon, which China said is for civilian use and entered the US accidentally, was an "obvious overreaction" and violated international standard practices, China's Ministry of Foreign Affairs said.
The White House has downplayed any drastic effect the incident would have on US-China relations.
Asked last week if the balloon incident weakens US-China relations, President Joe Biden replied, "No. We made it clear to China what we're going to do. They understand our position. We're not going to back off."
Wang's comments came ahead of the first face-to-face meeting between the two nations since the incident occurred.
Secretary of State Antony Blinken had been scheduled to visit Beijing earlier this month, but chose to postpone the trip in light of the balloon. He met Wang on the sidelines of the Munich conference on Saturday.