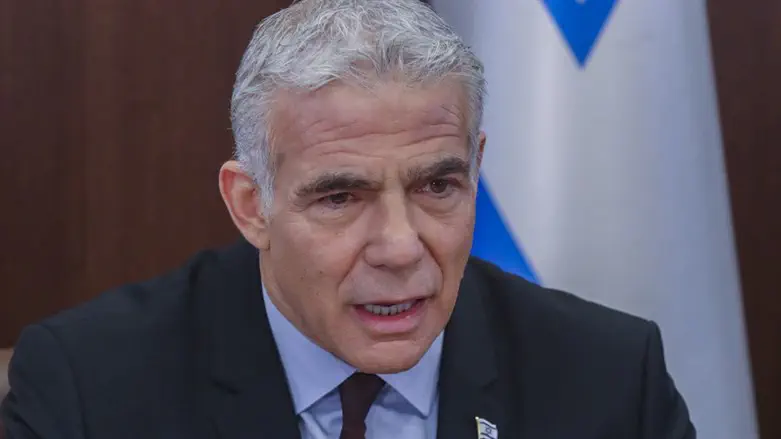 Yair Lapid
Marc Israel Sellem
Prime Minister Yair Lapid plans to go on his first vacation as Prime Minister this coming weekend.
Lapid will be vacationing with his family in northern Israel from Thursday to Sunday, which is the fast of Tisha B'Av.
The chairman of the Shas party, Aryeh Deri, attacked Lapid in an interview on Channel 14, saying, "He doesn't know how to appreciate the Western Wall; he didn't visit it when he started serving as Prime Minister, so you're talking about a vacation on Tisha B'Av?"
Lapid and his party were also criticized for their intention to hold a conference launching their election campaign on Wednesday, in the midst of the period of the "nine days", the days of mourning over the destruction of the Temple which lead to Tisha B'Av. MK Nira Shpak from Yesh Atid explained, "The nine days are a constraint, we did not choose the date of the elections."
In April of last year, Lapid took off for a vacation in the United States on the eve of Holocaust Memorial Day. Lapid, son of the late Holocaust survivor Tommy Lapid, was absent from the state memorial ceremonies at Yad Vashem and the Knesset. Lapid's spokesman said at the time in response to Israel National News, "Be strong, he is returning in time for Independence Day."