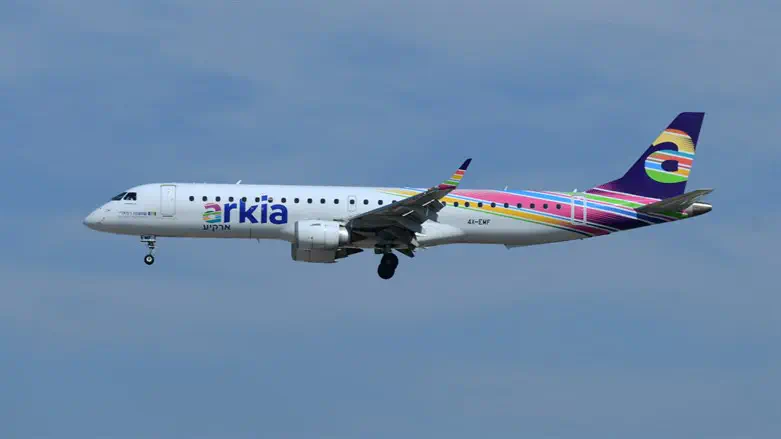 Arkia plane (illustrative)
Photo by Tomer Neuberg/Flash90
Arkia on Monday morning announced the last-minute cancellation of two flights to Rhodes.
The cancellations were prompted by nine Arkia pilots' surprise announcement that they are sick and do not intend to come to work.
The strike follows negotiations regarding the wage agreement between the airline and the pilots. According to Arkia, the recently-signed agreement included the returning of the pilots' entire salaries - almost to the period before the start of the COVID-19 pandemic.
"We call on the Histadrut to activate its authority over the Pilots Committee and end the strike immediately," the airline said. "We apologize to the travelers and we are making every effort to provide our customers with alternate flights so that they can arrive at their summer vacations."
"Despite the existence of an agreement in effect for seven years, which includes a commitment to industry quiet and avoidance of all strikes and sanctions, and before the ink has dried on a memorandum of understanding signed in April - the company's pilots this morning began a wild strike, at the peak of the tourist season."