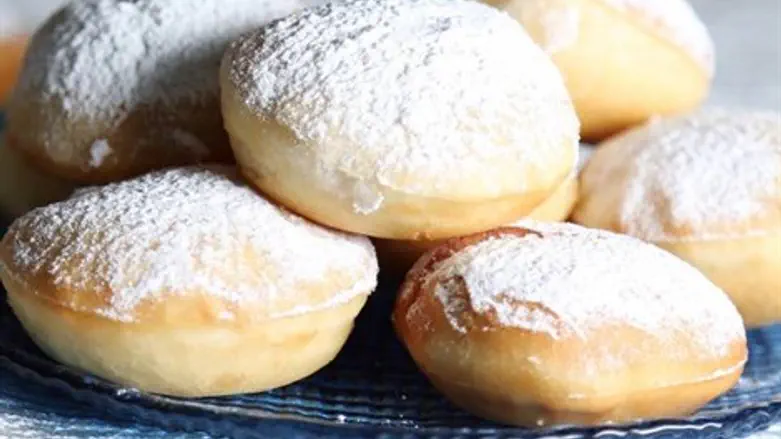 Donuts
Kosher.com
Main ingredients
5 cups flour
1 ounce yeast
2 tablespoons sugar
pinch of salt
3 ounces margarine
3 egg yolks
Prepare the Extra Easy Donuts
Dissolve yeast in water then combine the rest of the ingredients. Knead dough until smooth. Let rise 30 minutes.
Place dough on a well floured board. Form into one and half inch balls and let rise another 15 minutes.
Heat two and half inch oil in a deep skillet. Deep fry in hot oil, turning once, until golden in color. Drain on absorbent paper.
Dust liberally with confectioners sugar.
1 and 3/4 cups water of juice
From Kosher.com