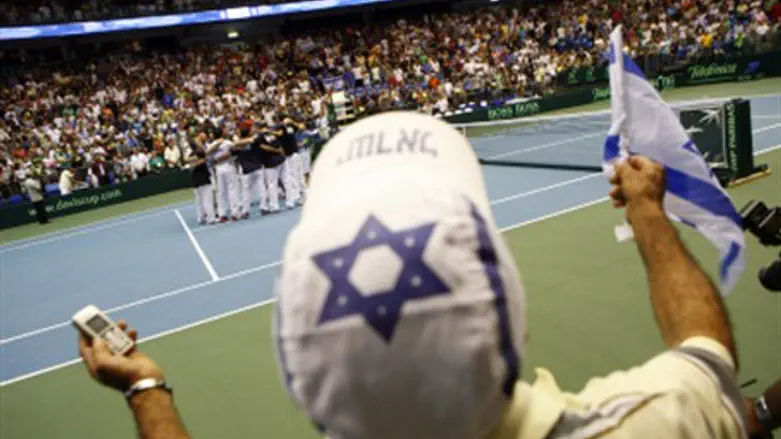 Tennis victory (illustration)
Israel news photo: Flash 90
An Israeli has won the title of world tennis champion for children aged up to 12.
Ishai Oliel of Ramle defeated Patrick Sydow of Aruba in the final, 6:3 and 6:1, and became the first Israeli to hold the title.
Oliel defeated unseeded Nicolas Mejia of Colombia in the semifinal, recording a 6-4, 6-7(4), 6-1 victory. He lost the second set in a tiebreaker but came back to win the third handily.
According to ZooTennis, "Oliel had a vocal band of supporters for the third set, as did Mejia, who trains in Miami. In the first few games of the third set, which were extremely close, those lining the second deck railing above Court 1 made no secret of their affiliation, and the players were both reacting emotionally to each winner or error.  When Oliel finally got control of the match, getting a second break to make it 5-1, he was able to close it out without any further drama in a match full of it."
Prime Minister Binyamin Netanyahu called Oliel on the phone and told him: "You are a true champion. You brought honor to the State of Israel and pride to your parents."