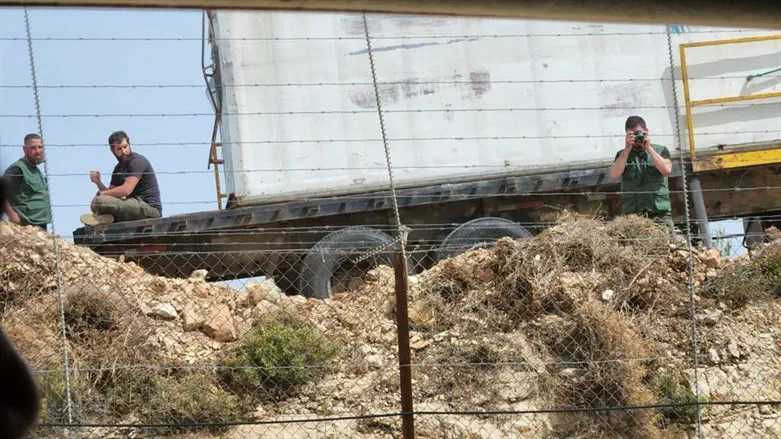 Hezbollah terrorists at the border
IDF spokesman
Galei Tzahal - Israel Army Radio reported this morning (Sunday) that an unusual incident happened last week in the Manara area on the Lebanese border when dozens of armed men, most of them soldiers from the Lebanese army, along with a number of Hezbollah terrorists crossed the border into Israeli territory.
According to the report, the incident happened last Wednesday, while the IDF was carrying out work in the Ramim Ridge area. The Lebanese soldiers who crossed the border were armed and in uniform.
The IDF preferred to act cautiously, avoided using means to disperse demonstrations, and tried to resolve the incident through liaison channels with the UNIFIL - an international form patrolling the border.
Only twenty minutes later, during which the Lebanese remained in Israeli territory and refused to evacuate - the incident was resolved, and the troops returned to Lebanon.
The unusual incident joins a series of others on the Lebanese border in recent months, including a Hezbollah position that was established on Israeli territory on Har Dov - and has not yet been evacuated.
An IDF spokesperson said that, "The incident occurred during routine engineering work by IDF forces in the area of the Ramim Ridge on the border with Lebanon. The work continued as usual."