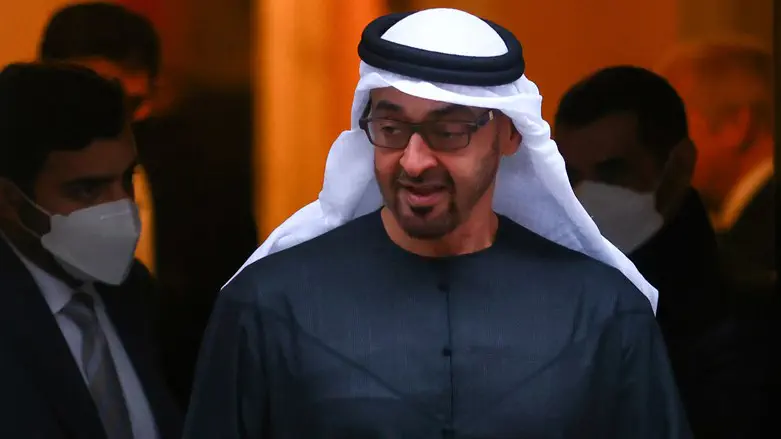 UAE President Sheikh Mohammed bin Zayed
Reuters
United Arab Emirates (UAE) President Sheikh Mohammed bin Zayed, today (Tuesday), called Prime Minister Benjamin Netanyahu and wished him and the people of Israel a happy Passover.
Prime Minister Netanyahu sent his best wishes to Sheikh bin Zayed and the people of the UAE on the occasion of Ramadan.
In their warm and friendly conversation, the two leaders expressed their commitment to work to continue advancing the historic peace agreement between Israel and the UAE, including its expansion to additional important areas.
The two leaders agreed to continue the dialogue between them in a personal meeting in the near future.