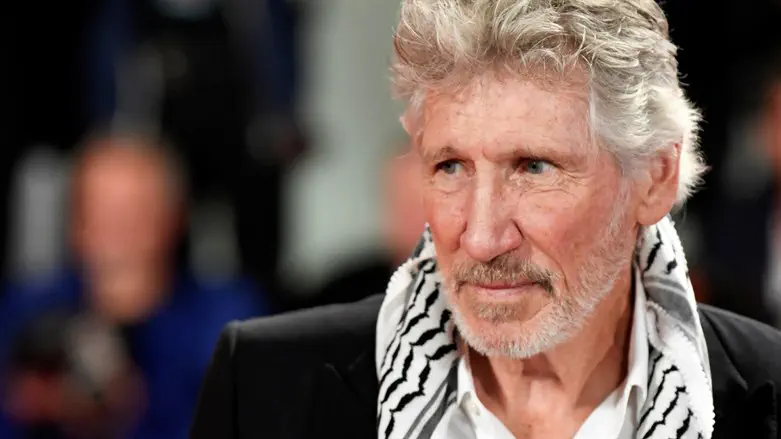 Roger Waters
Reuters
Pink Floyd guitarist David Gilmour's wife Polly Samson has described the band's former frontman Roger Waters as "antisemitic to your rotten core."
Responding to a tweet from Waters in which he mentioned an interview he gave to a German newspaper "against the backdrop of the outrageous and despicable smear campaign by the Israeli lobby to denounce me as an antisemite, which I am not, never have been and never will be" and also a comment from Waters doubling down on his comparison of Israel with Nazi Germany in which he claimed it was "committing genocide," Samson shot back that Waters was antisemitic to his "rotten core."
"Sadly Roger Waters you are antisemitic to your rotten core," tweeted Samson, who is a lyricist and novelist. "Also a Putin apologist and a lying, thieving, hypocritical, tax-avoiding, lip-synching, misogynistic, sick-with-envy, megalomaniac. Enough of your nonsense."
The tweet by Samson, 60, whose father is Jewish, was viewed by over 500,000 users and also shared by Gilmour, who tweeted in agreement with his wife, writing that "every word demonstrably true."
In response, Waters, 79, released a statement that said: "Roger Waters is aware of the incendiary and wildly inaccurate comments made about him on Twitter by Polly Samson which he refutes entirely. He is currently taking advice as to his position."
In the interview with the Berliner Zeitung newspaper, Waters alleged that he was being targeted "because I lend my voice to the 75 year old fight for equal human rights for all my brothers and sisters in Palestine/Israel."
He also said that he would not take back past comparisons of Israel with Nazi Germany because "the Israelis are committing genocide," according to the UK Jewish News.
In January, politicians in Frankfurt, Germany called for an upcoming Roger Waters concert to be cancelled over the musician's outspoken support of the BDS movement and for spreading pro-Russian propaganda, according to the Frankfurter Allgemeine.
Calls to cancel Waters' appearance began with Frankfurt Mayor Nargess Eskandari-Grünberg, followed by all the main contenders in the mayoral race also speaking out against the concert.
Local CDU political Uwe Becker, who is the antisemitism commissioner for the state of Hesse, called Waters a "bad example of aggressive, Israel-related antisemitism" for the many instances of his attacks on Israel and the Jewish community, including floating a pig balloon with a Star of David on it at his concerts.