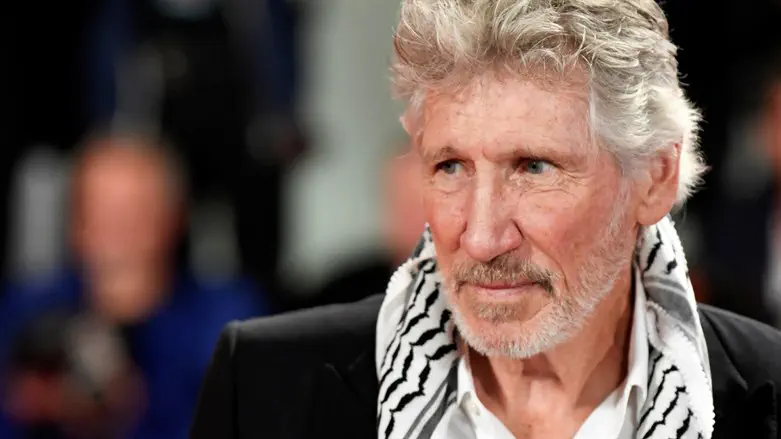 Roger Waters
Reuters
Opposition is mounting to an upcoming concert in Frankfurt, Germany by Pink Floyd founder Roger Waters for his outspoken support of the BDS movement and for spreading pro-Russian propaganda, according to the Frankfurter Allgemeine.
Calls to cancel Waters' appearance began with Frankfurt Mayor Nargess Eskandari-Grünberg, followed by all the main contenders in the mayoral race also speaking out against the concert.
Other politicians have echoed Eskandari-Grünberg. Local CDU political Uwe Becker, who is the antisemitism commissioner for the state of Hesse, along with Frankfurt SPD party leader Mike Josef and Green candidate Manuela Rottmann, have all adopted similar stances.
Becker called Waters a "bad example of aggressive, Israel-related antisemitism" for the many instances of his attacks on Israel and the Jewish community, including floating a pig balloon with a Star of David on it at his concerts.
Josef, who is Frankfurt's head of planning, sits on the supervisory board which rented the concert hall to the promoters behind Waters' tour. He had submitted an application to the city and state levels of government to jointly cancel the concert, according to the report.
The city of Frankfurt owns 60 percent of the exhibition company behind the venue, with the state of Hesse owning 40 percent.
Josef urged the city and the state to come up with a unified position so that the directors of the trade fair where the concert is scheduled to take place can cancel it. He is currently attempting to speed up the process, he said.