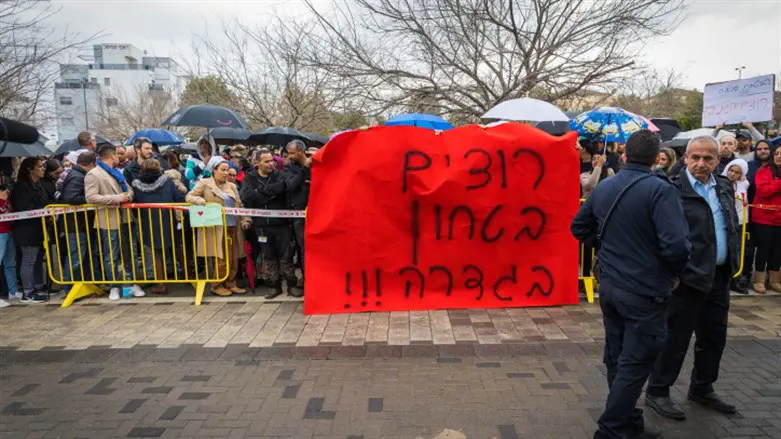 Gedera
Flash90
A relative of the woman who was raped by a home invader in the city of Gedera on Friday spoke with Kan Reshet Bet Sunday about how the family is coping with the horrific crime and the resulting trauma.
The relative praised the heroism of the victim's four-year-old son, who witnessed the assault and fought the attacker off with a toy sword.
"He saw everything, and said he saved mother," she added.
The relative said that "her soul was murdered, the souls of the children were murdered." According to her, the family knew there had been a break-in, but only later did the mother reveal to them that she had been raped. "We didn't understand what she was writing down, we didn't think we would become statistics."
"He had everything, money, jewelry, and he said he didn't come for that. I visited her in the hospital," she repeated. "I mostly heard crying, she spoke of one of the children told how much of a hero he was, he saved his mom. He fought him and beat him, a four-year-old boy, and a two-year-old who didn't see anything, except for the tied hands."
According to the relative, the mother asked the attacker to take everything "just don't hurt my children". She added: "We want answers, we don't understand why he did it. We will not be silent."
Police arrested a suspect in the rape, a 22-year-old Bedouin man, on Saturday. An additional six suspects from Bedioun villages in the Negev were also arrested.
According to police, the evidence found at the scene pointed to one specific family that seemingly works in the city. Seven suspects were arrested both in Israeli and Palestinian authority territory.