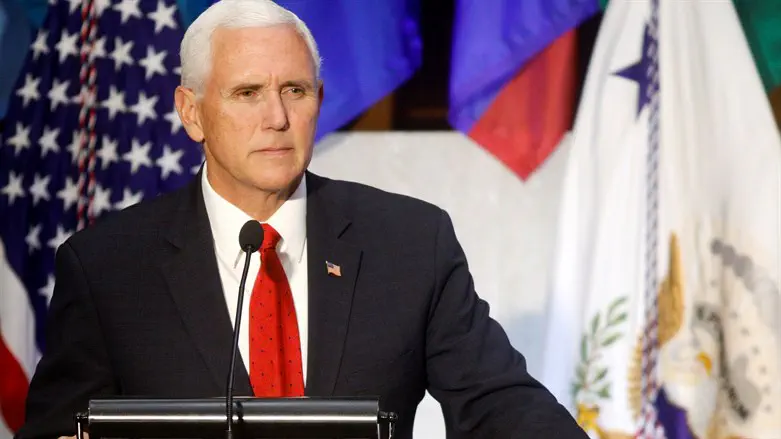 Mike Pence
Reuters
Documents with classified markings were discovered in former US Vice President Mike Pence's Indiana residence last week, his lawyer said on Tuesday, according to The Associated Press.
"A small number of documents," taken into FBI custody last Thursday, "were inadvertently boxed and transported" to the former vice president's home at the end of the last administration, Pence's lawyer, Greg Jacob, wrote in a letter to the National Archives shared with AP.
He said that Pence had been "unaware of the existence of sensitive or classified documents at his personal residence" until a search last week and that he "understands the high importance of protecting sensitive and classified information" and stands ready to cooperate with "any appropriate inquiry."
The discovery is the latest in a string of recoveries of papers meant to be treated with utmost sensitivity from the homes of current and former top US officials.
Earlier this month, a White House lawyer said that a "small number of documents" with classified markings that are tied to President Joe Biden and appear to be from the Obama administration are under review by the Justice Department and National Archives.
Two days later, it was reported that aides to Biden discovered at least one additional batch of classified documents in a location separate from the Washington office he used after leaving the Obama administration.
The White House last week said it had discovered five additional pages of classified documents at Biden's home on Thursday, the same day a special counsel was appointed to review the matter.
Biden's personal attorney, Bob Bauer, said on Saturday that a new search of Biden's home in Wilmington, Delaware, by the department had found six more items, including documents with classification markings.
Biden commented on the saga last week, telling reporters there is "no there there".
"We found a handful of documents were filed in the wrong place," Biden said. "We immediately turned them over to the Archives and the Justice Department."
The Biden saga followed the discovery of classified documents at former President Donald Trump's estate in Florida, after FBI agents raided the home in August. Investigators seized 33 more boxes of records, including more than 100 documents marked classified.
A report in September indicated that a document describing a foreign government's military defenses, including its nuclear capabilities, was found by FBI agents during the search of Trump's home.
Responding on Tuesday to the Pence documents, Trump on his social media site: "Mike Pence is an innocent man. He never did anything knowingly dishonest in his life. Leave him alone!!!"