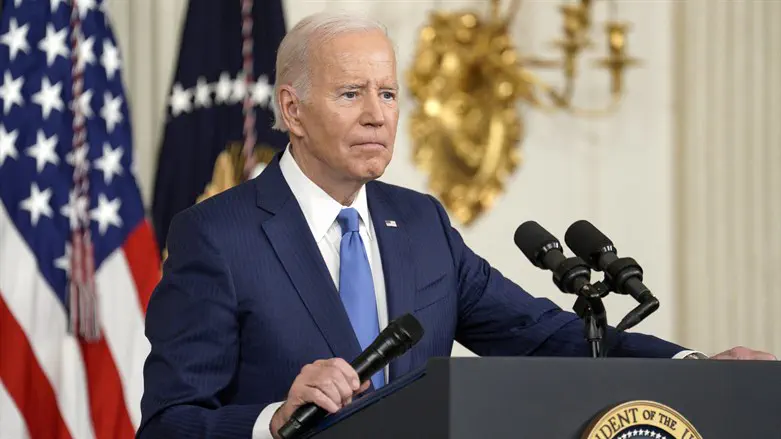 US President Joe Biden delivers remarks on midterm elections
Gripas Yuri/ABACA via Reuters Connect
Six additional items, including documents with classified markings, were found in US President Joe Biden's Delaware home after Department of Justice officials searched the residence on Friday, the president's personal attorney said on Saturday, according to NBC News.
The documents at the Wilmington, Delaware, home appear to be related to his time as Vice President as well as to his tenure in the US Senate and were found after Biden's counsel offered full access to the premises as the department investigates his possession of classified material, Bob Bauer, Biden's personal attorney, said in a statement.
"DOJ took possession of materials it deemed within the scope of its inquiry, including six items consisting of documents with classification markings and surrounding materials, some of which were from the President's service in the Senate and some of which were from his tenure as Vice President," Bauer said, according to NBC News.
He added that the department had "full access" to Biden's home, "including personally handwritten notes, files, papers, binders, memorabilia, to-do lists, schedules, and reminders going back decades."
Earlier this month, a White House lawyer said that a "small number of documents" with classified markings that are tied to Biden and appear to be from the Obama administration are under review by the Justice Department and National Archives.
Two days later, it was reported that aides to Biden discovered at least one additional batch of classified documents in a location separate from the Washington office he used after leaving the Obama administration.
The White House last week said it had discovered five additional pages of classified documents at Biden's home on Thursday, the same day a special counsel was appointed to review the matter.
Biden commented on the saga on Thursday, telling reporters there is "no there there".
"We found a handful of documents were filed in the wrong place," Biden said. "We immediately turned them over to the Archives and the Justice Department."
Biden said he was "fully cooperating and looking forward to getting this resolved quickly."
Attorney General Merrick Garland last week appointed Robert Hur, a former Maryland US attorney, to serve as special counsel to oversee the Justice Department's inquiry into the documents.
House Republicans are demanding that the White House turn over all information related to its searches that have uncovered the classified documents.