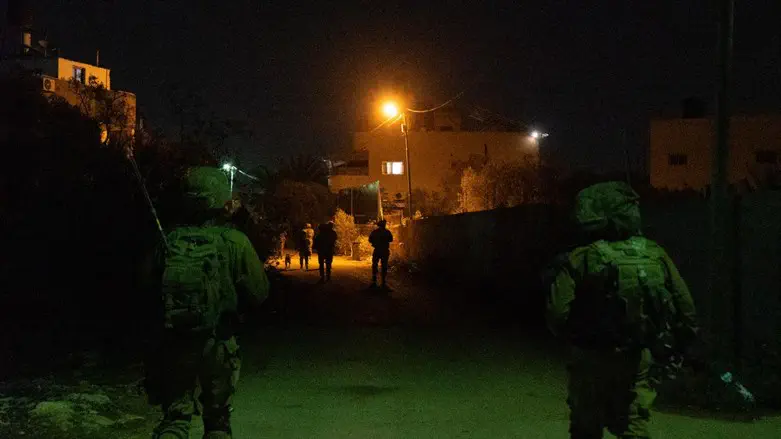 IDF soldiers (archive)
IDF Spokesperson's Unit
Shots were fired on Wednesday evening from inside Shechem (Nablus) toward a military outpost adjacent to the city.
Shots were fired toward an additional military outpost adjacent to the city of Shechem.
IDF soldiers are searching the area. No IDF injuries were reported.
Earlier on Wednesday, a 25-year-old Israeli man was moderately wounded in a terrorist stabbing attack in the Hebron Hills region.
The victim, Elyashiv Nahum, was ambushed by the terrorist, who stabbed him in the head.
Magen David Adom medics and paramedics provided initial medical treatment to the victim before evacuating him to Soroka Hospital in Be'er Sheva.
The terrorist was neutralized by security forces.
Overnight Tuesday, IDF, ISA (Shin Bet) and Israel Border Police forces conducted counterterrorism activities in a number of locations in Judea and Samaria.
During an operation in the Balata camp, in the city of Shechem, several suspects fired at the forces who responded back with live fire, a hit was identified.
The Palestinian Authority-based WAFA news agency reported that one rioter in his 20s was shot in the head during clashes with Israeli security forces. The rioter is reported to be in serious condition.