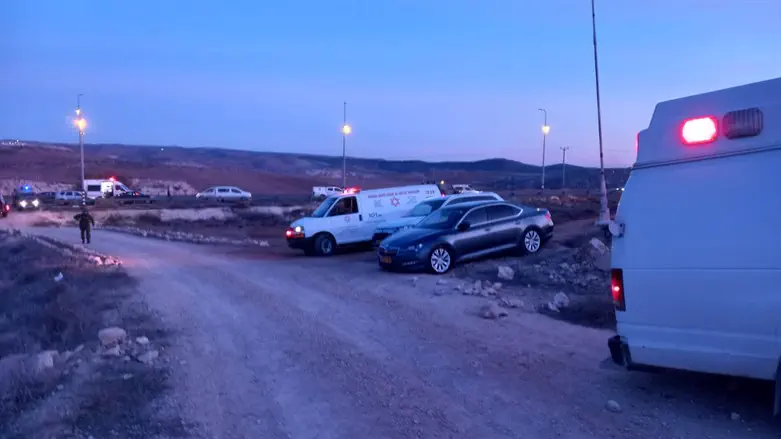 Scene of the attack
MDA Spokesperson
A 25-year-old Israeli man was moderately wounded in a terrorist stabbing attack in the Hebron Hills region Wednesday afternoon.
The victim, Elyashiv Nahum, was ambushed by the terrorist, who stabbed him in the head.
Magen David Adom medics and paramedics were called to the scene and provided initial medical treatment to the victim before evacuating him to Soroka Hospital in Be'er Sheva.
The terrorist was neutralized by security forces.
MDA Paramedic Elyashiv Ameti said: "When we arrived at the scene, we saw the wounded man sitting, fully conscious and suffering from laceration injuries in his upper body. We gave him medical treatment that included stopping the bleeding and bandages and evacuated him for further treatment in the hospital when his condition was moderate and stable."
An IDF spokesperson said: "A report was received of a stabbing attack at the Judean Hills Farm in the area of the Yehuda regional division. The terrorist was neutralized."