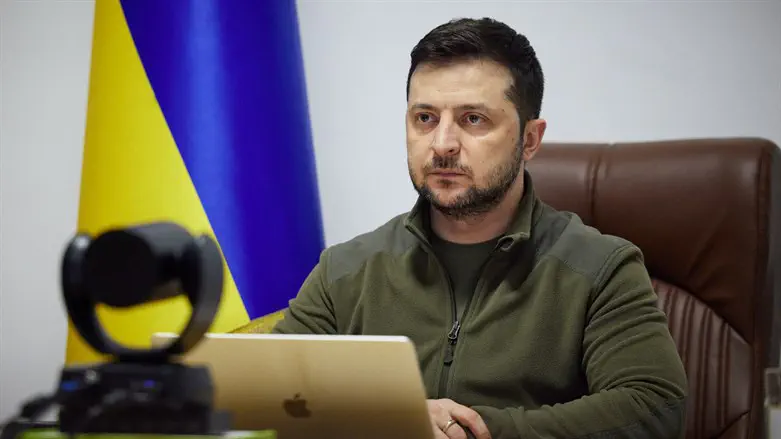 Volodymyr Zelenskyy
Reuters
Ukrainian President Volodymyr Zelenskyy on Wednesday appealed to the United Nations Security Council to take action to stop Russian air strikes targeting vital infrastructure, Reuters reported.
His remarks came after Russia unleashed a missile barrage across Ukraine earlier in the day, forcing shutdowns of nuclear power plants and killing civilians in Kyiv.
One attack killed an infant and seriously injured doctors, as Russian rockets hit a Ukrainian maternity hospital in Vilniansk, near the city of Zaporizhzhia.
"Today is just one day but we have received 70 missiles. That's the Russian formula of terror," Zelenskyy said via video link to the council chamber in New York, adding that hospitals, schools, transport infrastructure and residential areas had all been hit.
Ukraine is waiting to see "a very firm reaction" to Wednesday's air strikes from the world, he added.
Zelenskyy called for Russia to be denied a vote on any decision concerning its actions.
"We cannot be hostage to one international terrorist," he said. "Russia is doing everything to make an energy generator a more powerful tool than the UN Charter."
Wednesday's attacks also resulted in the Zaporizhzhia nuclear power station being once again cut off from its external power supply.
The International Atomic Energy Agency said the power station is relying on emergency diesel generators.
"The latest incident ... highlights the increasingly precarious and challenging nuclear safety and security situation," it added.
The plant has frequently lost access to external electricity amid shelling that Russia and Ukraine blame on each other.
In September, the IAEA called for the creation of a "safety zone" around the Zaporizhzhia nuclear plant.