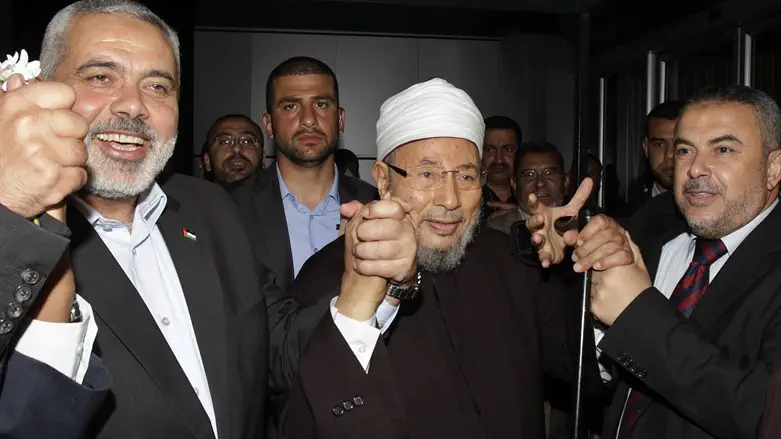 Hamas leader Ismail Haniyeh with Sheikh Yusuf al-Qaradawi
REUTERS/Ibraheem Abu Mustafa
Safwat Freij, head of the southern faction of the Islamic Movement which is represented in the Knesset by the Ra'am Party, published an official condolence statement following the death of Sheikh Yusuf al-Qaradawi, the spiritual father of the Muslim Brotherhood and the Hamas terrorist organization.
In his statement, Freij noted that Sheikh Qaradawi "dedicated his life to the service of Islam and Muslims and their protection and to the affairs of the (Islamic) nation."
During the Al-Aqsa Intifada, Qaradawi published a fatwa that permitted suicide attacks against Israel and also attacks against Israel abroad at the discretion of the Palestinian organizations.
In one of his sermons, Qaradawi justified Adolf Hitler and the Holocaust as a punishment imposed by Allah on the Jews.