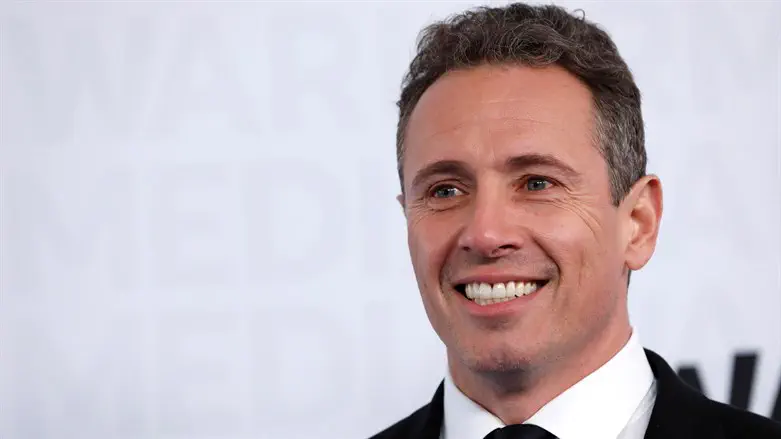 Chris Cuomo
Reuters
A division of HarperCollins Publishers announced on Tuesday that it has canceled plans to publish a book by Chris Cuomo, CNBC reports.
HarperCollins' Custom House imprint originally planned to publish Chris Cuomo's book, titled "Deep Denial," in fall 2022.
"We do not intend to publish the book," Kelly Rudolph, a spokeswoman for Custom House, said on Tuesday.
Rudolph did not immediately respond when asked if Cuomo had received an advance to write the book, and if so, whether that money has been refunded.
For Cuomo, the announcement is the latest in a series of hits he has taken in recent days.
On Saturday, CNN announced that Cuomo had been "terminated" by the network "effective immediately. That announcement came several days after the network suspended Cuomo him after documents were published indicating he was more involved than the company had known in advising his brother, former New York Governor Andrew Cuomo, on how to respond to the allegations of harassment against him.
On Monday, Cuomo said he was ending his SiriusXM radio show.
"The way my time ended at CNN was hard. While I have a thick skin, I also have a family, for whom the past week has been extraordinarily difficult. So, right now, I have to take a step back and focus on what comes next. That means I will no longer be doing my SiriusXM radio show," Cuomo wrote in a statement posted to Twitter.
"I am extremely grateful for the support I have received from SiriusXM throughout my time there. I also want to express my sincere appreciation for my loyal listeners. I will miss our conversations a great deal - but I look forward to being back in touch with you all in the future," he added.
Andrew Cuomo resigned in August after a New York State investigation concluded he had "sexually harassed multiple women and violated state law."
In October, he was charged with a misdemeanor sex-crime complaint in Albany City Court.
Former President Donald Trump welcomed the suspension of Chris Cuomo on Tuesday, calling the move "great news for television viewers."