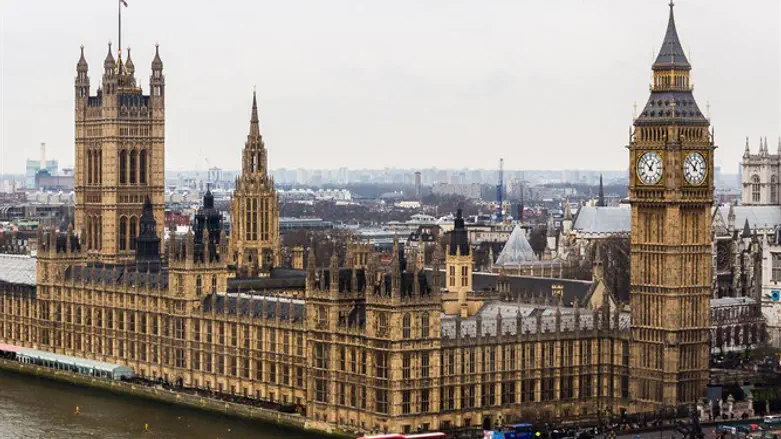 British parliament
iStock
A new report by the British Parliament's upper chamber declared President Donald Trump unfit to lead the West's foreign policy in the Middle East, and called upon the UK to lead the way in recognizing Palestine as an independent, sovereign state.
The report was produced by the House of Lord's International Relations Committee after six months of study, and reflects the anxiety some European leaders have felt towards President Trump's campaign pledge to alter Washington's approach to the NATO alliance, the United Nations, the 2015 Iran nuclear deal, and other hot-button issues.
The committee's findings call for the UK to assume the mantle of global leadership and to "set the tone" for Western policy in the Middle East, warning that the Trump White House has "the potential to destabilize further the region."
"The mercurial and unpredictable nature of policy-making by President Trump has made it challenging for the UK government to influence US foreign policy so far, a challenge that is not likely to ease," the report reads.
One of the primary issues the UK should seize upon, the House of Lords report argues, is the Israeli-Arab conflict, warning that at present "the Israeli-Palestinian dispute is on the verge of moving into a phase where the two-state solution becomes an impossibility."
"In the absence of US leadership, it is time for the Europeans to play a more active role."
Specifically, the Peers say the UK should lead the way in promoting the recognition of Palestinian statehood.
"The Government should give serious consideration to now recognizing Palestine as a state, as the best way to show its determined attachment to the two-state solution."
The IRC report also urged the UK to lead the effort to reach a negotiated settlement ending the Syrian civil war.
"There are no good options available in Syria but the recent chemical attack, the urgency of the humanitarian crisis, with the potential to destabilise the EU and countries of the Middle East with refugees, requires the UK, and international community, to redouble its efforts to achieve a negotiated solution."