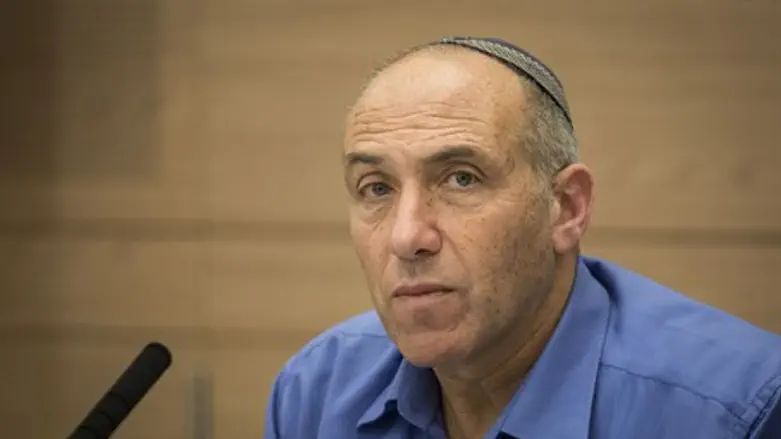 MK Motti Yogev
Miriam Alster/Flash 90
Jewish Home MK Moti Yogev was accused of "incitement" and "encouraging bloodletting" against the High Court Sunday, after he published his disapproval of a court decision last week to halt demolitions of terrorists' homes.
In a Facebook message, Yogev wrote that the High Court judges - particularly Uzi Fogelman, who handed down the decision - "has put himself on the side of the enemy. He is protecting the rights of murderers, and prevents the state from imposing a punishment that will prevent terror. He is thus endangering people's lives."
At a cabinet meeting last Sunday, the government decided to increase the pace of house demolitions of terrorists, as a way of discouraging terrorism. "If a terrorist knows that the home he left in the morning will not be there at night, and that he will not be in any condition to return to it anyway, that may discourage terrorists from attacking Israelis," said Deputy Defense Minister Eli Ben-Dahan.
But Yogev's criticism was too much for Michael Spitzer, Director of the Israeli Courts. Spitzer sent a letter Sunday to MK Yuli Edelstein, Speaker of the Knesset, demanding that disciplinary action be taken against Yogev.
In his letter, Spitzer said that Yogev "has gone too far, inciting against a judge. Such comments, especially at this time, could lead to violence against the judge. All we have to do is look around and we will find many examples of this.
"Based on this and other comments, it appears to us that MK Yogev is calling for violence against the courts, the judges, and the entire legal system," said Spitzer. "We demand that action be taken."