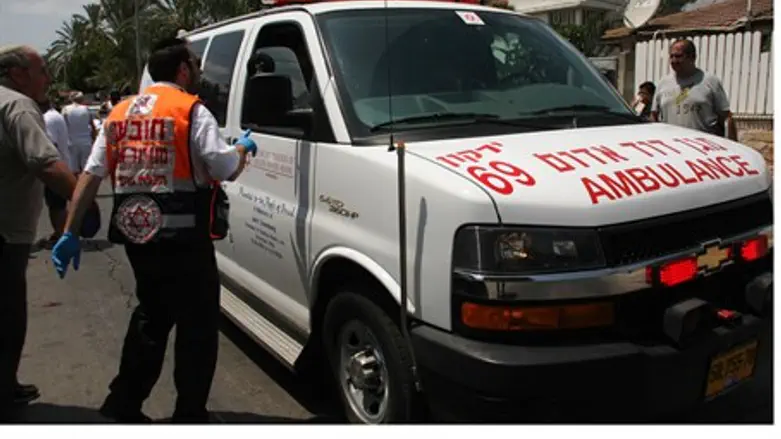 (Illustration) Ambulance
Israel G., Hatzala Gush Dan
A baby aged about 18 months died Sunday after being forgotten inside a car for several hours, in the community of Beit Haggai, near Hevron.
Magen David Adom teams that arrived on the scene tried to resuscitate the infant, but did not succeed.
The baby apparently was left in the car from about 9:00 a.m., until the early afternoon. Judea and Samaria police have been trying to question the baby's parents but have been unsuccessful in getting much information from them because of their emotional and mental state.
MDA paramedic Zaki Yahav and emergency medic Moti Unger told reporters that upon arrival, they saw civilians outside the car, on the road, trying to resuscitate the baby with the aid of a military medical unit that happened to be nearby. 
Last summer, several horrific incidents of babies dying after being left inside cars occurred in Israel. Two of them occurred in Samaria, in the communities of Shilo and Dolev, on consecutive days. Five Palestinian Arab children aged 3 to 6 died in a similar tragedy near Hevron.