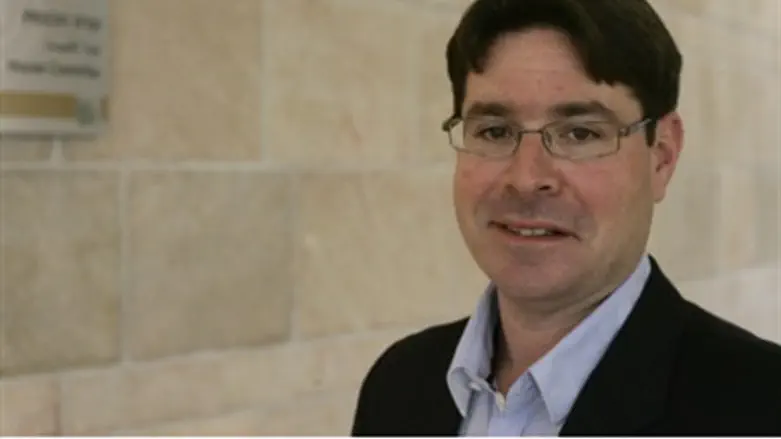 MK Ofir Akunis
Israel news photo: Flash 90
Israel's leftist media is mounting a full-court press on two bills that the Knesset passed Monday, which are intended, somewhat like the United States' Foreign Agent Act, to limit foreign meddling in Israeli politics and public culture.
The bills place limitations on the amount of money a political organization may receive from foreign governments and international bodies so as to avoid their undue influence on Israeli public opinion.
News talk shows, headlines and opinion pieces are chock full of concern that Israel is becoming a "fascist state" and that the government is clamping down on human rights and civilian freedoms.
MK Ofir Akunis (Likud), who sponsored one of the bills, told Arutz Sheva Tuesday that the fierce attack only proves that the bills are necessary, and that the long years in which leftist groups have received funding from foreign governments must end.
Akunis dismissed the claim that the limitations would also harm non-political and humanitarian groups that receive foreign donations. He said there is "a clear difference" between such groups and politically subversive groups like Breaking the Silence, Ir Amim, Machsom Watch and others "that have as a goal to besmirch IDF soldiers throughout the world and then assist in placing officers and senior officials on trial."
The law differentiates clearly between the two types of NGO's, and does not apply to education and welfare organizations.
"This is the same group that files High Court motions against Givat Assaf and Migron," he noted.
Britain funds Peace Now to the tune of 1 million NIS per year, he said. In return, the group "takes photos, for the British and Americans, of what they term as illegal settlements, and then they use those photos to force destruction upon us. Does that make sense?"
Akunis said that he is not concerned that the states and leftist groups will be able to find "straw men" and other organizations though which to continue funneling the funds. He explained that he trusts that these "knights of democracy" will not try to circumvent the law.