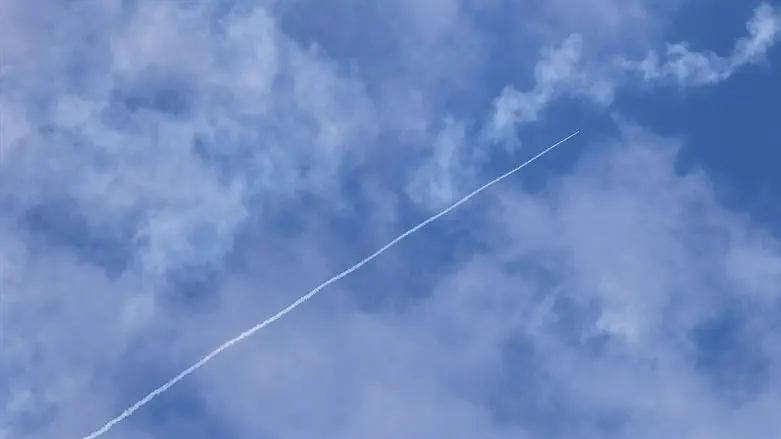 Rocket launch (illustrative)
Attia Muhammed/Flash90
Air raid sirens sounded Tuesday morning in southern Israel, following a rocket launch by Gaza terrorists.
In a statement, the IDF confirmed the launch, saying, "A short while ago, an alert was activated in the Home Front Command App in an open area north of the Gaza Strip due to launches carried out from the Gaza Strip toward the [Mediterranean] Sea."
"The launches did not cross into Israeli territory."
On August 17th, 2023, a new model of rocket was launched from Gaza toward the Mediterranean Sea, and according to the report, the launch was meant to send a message to Israel.
The new rocket has a range of 190 KM (118 Miles), can reach Rosh Hanikra, on Israel's northern border, from Gaza, and its warhead weighs one ton. The missile is manufactured by the Izz al-Din al-Qassam Brigades in the Gaza Strip, and its explosives are imported from Iran.