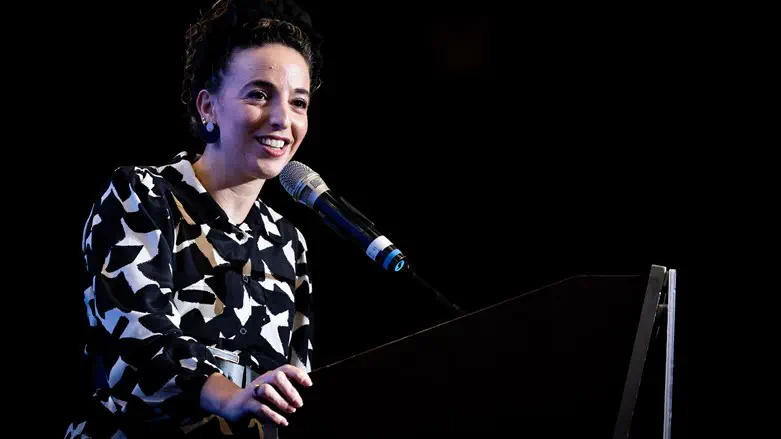 Idit Silman
Yonatan Sindel/Flash 90
Environmental Protection Minister Idit Silman on Monday evening linked her decision from about a year and a half ago to resign from the coalition of the Bennett-Lapid government to the protests against the judicial reform, which are taking place during Prime Minister Benjamin Netanyahu's visit to the US.
"For those who are still wondering why I toppled the left-wing government and brought about the establishment of a right-wing government, look at the projections on the UN building that are inciting against Israel, and watch the heads of 'Achim Laneshek' who are running from studio to studio, questioning the legitimacy of the IDF's actions," she wrote.
"What I saw a year and a half ago - everyone sees clearly today," she claimed. "Unfortunately, there are some who crossed boundaries and have arrived in places that we have never seen before. And it is both amazing and painful to see that, even now, no one in the opposition is denouncing and condemning-."
Earlier, Silman wrote, "I wish the Prime Minister of Israel success in his mission, and a firm stand against the enemies from outside and those who tarnish our country's reputation from within."
On Monday, left-wing activists projected the words "Welcome to Alcatraz, Bibi" and "Netanyahu is a dictator on the run" on the famous Alcatraz prison which is located close to where Netanyahu met with Tesla CEO Elon Musk.
During his joint conversation with Netanyahu, Musk commented on the left-wing demonstrations taking place outside the Tesla plant, and noted that "there were a lot of objections at Tesla to this interview."