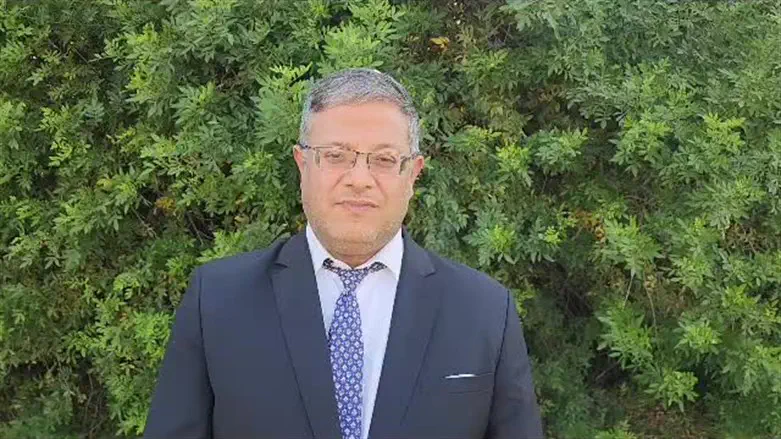 Ben-Gvir's message to the Prime Minister
Press Release
Minister of National Security Itamar Ben-Gvir today (Monday) criticized the resumption of talks at the President's Residence and made it clear that Otzma Yehudit would not support the move.
"I am in favor of negotiations, but against surrender," clarified Minister Ben-Gvir and explained that "the reform is important for the State of Israel, it will balance the three authorities - the legislative, executive and judicial branches. Surrender in the President's House means humiliating more than half of the people."
According to him, "Surrender in the President's Residence means a violation of right-wing values. Otzma Yehudit will not support this. I call on my friends, the heads of the coalition, make your voice heard, let's go against the surrender."
The Prime Minister's Office responded, "Prime Minister Netanyahu is working to exhaust every possibility to reach a national agreement that will bring balance between the three authorities. If such an agreement is reached - no one will prevent its implementation."
Minister Akunis' office responded and clarified that the minister calls on all parties to continue their efforts to reach broad compromises and agreements that will be acceptable to a large majority of the Israeli public.
The office stated that "the majority of the people in Israel are now looking forward to calming tensions, to agreements and to opening the new year in a reconciled spirit, in view of the enormous challenges and opportunities facing the State of Israel, in the political, security and economic arenas".
The minister's office clarified that the announcement is not coordinated with the prime minister's office nor at its request.
Prime Minister Netanyahu reportedly wants to exhaust efforts to reach a compromise before announcing a unilateral softening of the planned reforms.
This morning, Gantz stated that he requires Netanyahu to "first prove his intentions and ability to stand behind his proposals or any proposal he receives.
He added: "In the last few days, the president advanced an outline in which I saw a base for widespread agreements that would protect the democracy and the value of a-politicization of the judiciary system and would give the other side an opportunity to influence to some degree because at the end of the day, the victory of one side or the surrender of the other will cost us dearly."
"I see the president's outline as a basis for progress towards agreements. If there is a solution on the table that will preserve democracy - I will be there, no matter what Netanyahu's motivations are," Gantz said.