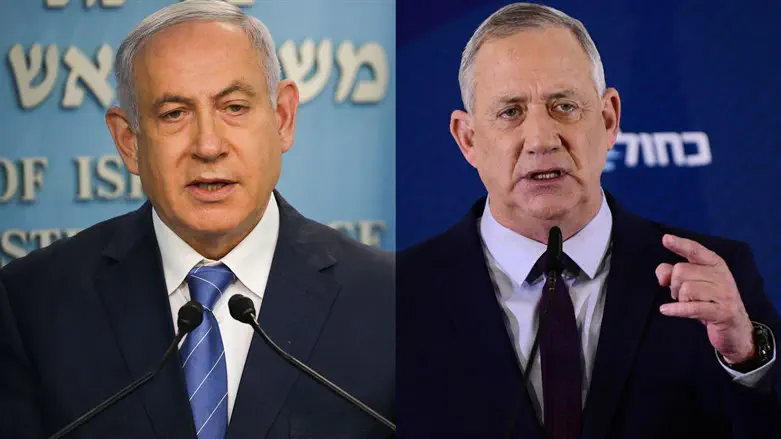 Netanyahu and Gantz
Tomer Neuberg & Olivier Fitoussi / Flash90
Mediation efforts between Prime Minister Benjamin Netanyahu and National Unity Party chairman Benny Gantz resumed today (Monday) at the President's Residence for the purpose of reaching a compromise on the judicial reform issue.
Prime Minister Netanyahu reportedly wants to exhaust efforts to reach a compromise before announcing a unilateral softening of the planned reforms.
This morning, Gantz stated that he requires Netanyahu to "first prove his intentions and ability to stand behind his proposals or any proposal he receives."
He added: "In the last few days, the president advanced an outline in which I saw a base for widespread agreements that would protect the democracy and the value of a-politicization of the judiciary system and would give the other side an opportunity to influence to some degree because at the end of the day, the victory of one side or the surrender of the other will cost us dearly."
"I see the president's outline as a basis for progress towards agreements. If there is a solution on the table that will preserve democracy - I will be there, no matter what Netanyahu's motivations are," Gantz said.