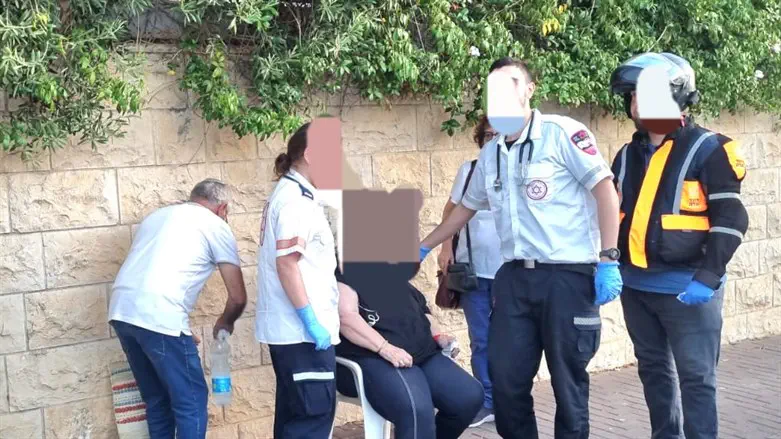 The protester with Idit Silman's father
No credit
A protester fainted on Tuesday during a demonstration against the judicial reform which was held outside the home of the Minister of Environmental Protection Idit Silman, in the city of Rehovot.
Silman's father, who lives nearby, came to the protester's aid and assisted her until rescue forces arrived.
Minister Silman's family was not at home during the demonstration.