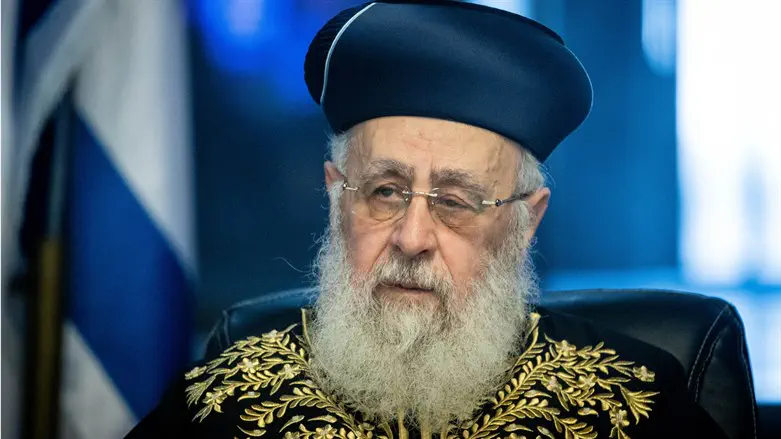 Rabbi Yitzhak Yosef
Yonatan Sindel/Flash90
Sephardic Chief Rabbi Yitzhak Yosef has come out in opposition to a proposal that his term be extended until early next year, Kikar Hashabbat reported.
According to Kikar Hashabbat, in recent months Rabbi Yosef has clarified to various sources that he opposes a plan to extend his term, and if the Knesset does approve an extension, he will quit his role on the original date.
The site presented a copy of a confidential document, written on Hanukkah 2022, in which Rabbi Yosef tells a source close to him that he is not interested in extending his time as Chief Rabbi, and will even quit his position.
At the same time, there is expected to be pressure on Rabbi Yosef to remain in his seat until elections are held for a successor.
"I request that you send, to whoever necessary, that in no way do I want to continue my term as Chief Rabbi," the letter begins. "I expect and hope to end my term, and to focus on Torah and service of G-d."
"If it is extended, please G-d, on the 17th day of the Jewish month of Tamuz, 5783 (2023 -ed.), I will submit my resignation, because I wish to study."