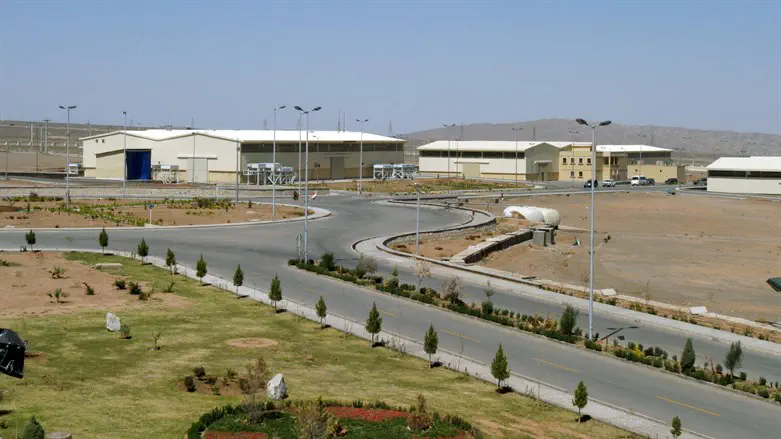 Nuclear facility in Iran (illustrative)
Reuters
Sources in Israel are concerned that Iran may intentionally raise the level of uranium enrichment higher, Israel Hayom reported.
In March, Iran raised the level of enrichment to nearly 84%, but later claimed that this had been a mistake on the part of the inspectors.
Meanwhile, Israel is concerned that Iran may return enrichment levels to 84%, and as such, the Prime Minister, Defense Minister, IDF Chief of Staff, Military Intelligence Directorate chief, and National Security Council chief, have clarified that Israel is prepared to use its military force, if it believes the circumstances demand it.
On Tuesday, an Iranian official told Al Jazeera that Israeli threats would not change the course of things.
"We do not seek war, but the world must understand we have lines that there are no red lines when it comes to our response to Israel," the official said.
He went on to say that Israel was trying to justify its attacks in Syria out of concern that Damascus would improve its air defenses with the help of Tehran.
Also on Tuesday, it was reported that the members of the Diplomatic-Security Cabinet will gather in the coming days, likely next week