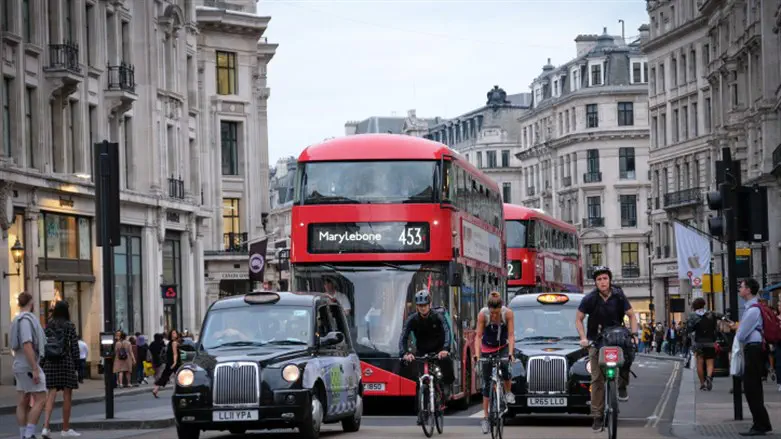 London (archive)
Nati Shohat/FLASH90
Daniel Korski, a 48-year-old former advisor to British Prime Minister David Cameron, is campaigning to be the Conservative candidate to be the next mayor of London.
Korski, the son of Jewish refugees who fled Poland in the 1960s and a vice president of the Jewish Leadership Council, was born in Denmark and immigrated to England in 1997 where he attended the London School of Economics.
He told the Jewish Chronicle that after moving to London, he "lived and breathed the London dream."
However, "that dream is not possible for an increasing number of people," asserted Korski who worked for Cameron as the deputy head of policy until July 2016.
"I have seen how hard it is to get a good job, a house, or your choice of school – it is deeply problematic for these things to be as unattainable as they are, and it is increasingly unsustainable for Londoners," he said.
His campaign pledges to increase housing in the city, expand the police force and improve the solving of crimes.
"Laptops are stolen and police don't care, bikes are taken all the time," Korski said, explaining he would pay for additional crime fighting resources through a minor hotel tax that would put "money directly into making the city safer."
"I'd time to restore the London dream. That's why I'm standing to be the Conservative candidate for Mayor of London," he said on Twitter.
"London is increasingly a Labour city, but more Labour has not meant a greater London. We need a fresh approach. One that embraces new ideas, new technologies, and an entrepreneurial spirit. Let's make the London Dream a reality."
The Conservative Party's candidate to run in the upcoming London mayoral election in 2024 against incumbent Mayor Sadiq Khan will be chosen later in the year.