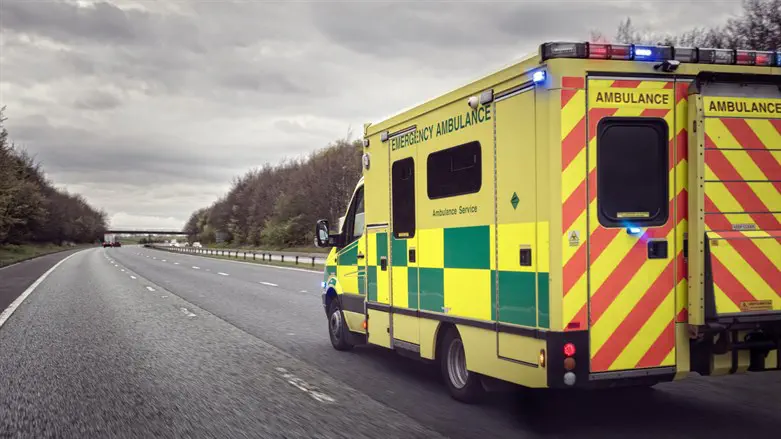 ambulance (illustration)
BrianAJackson, Istock
The body of a 30-year-old Israeli woman was found last Wednesday in a hotel in London. The woman's body has not yet been returned to Israel for burial because she did not have valid insurance in the UK, Channel 12 News reported.
The woman, who was transgender, was found by the hotel owner after she overdosed on drugs.
Israel's Foreign Ministry said in a statement: "Last Wednesday, a request was received in the department for Israelis abroad at the Foreign Ministry regarding the case of the death of an Israeli citizen in Great Britain."
"The department for Israelis abroad worked together with the Israeli consul at the embassy in London to verify the information and confirm the fact that the above individual died and the family was informed of the unfortunate event.
"It was pointed out to the family members that due to the sensitive nature of the case, the authorities will request an autopsy, which could delay the process of moving the coffin back to Israel," the ministry stated.